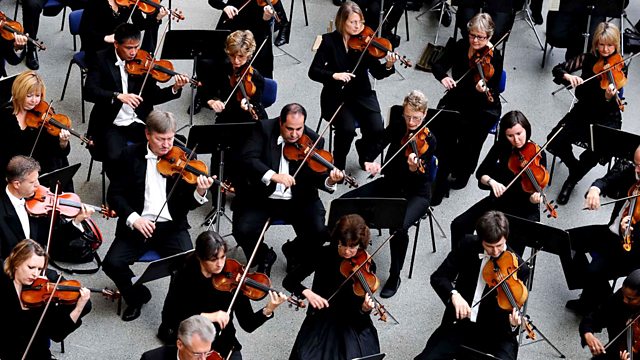 BBC Symphony Orchestra - Shostakovich, Martinu
Live from the Barbican Centre, London
Presented by Katie Derham
Semyon Bychkov conducts the BBC Symphony Orchestra in Shostakovich's Leningrad Symphony and the Labeque sisters join for Martinu's Concerto for Two Pianos.
Martinu: Concerto for Two Pianos
20.00 - Interval: religious choral music from St. Petersburg
20.20
Shostakovich: Symphony No.7 in C major, 'Leningrad'
Semyon Bychkov (conductor)
Katia and Marielle Labèque (pianos)
Semyon Bychkov, who holds the BBC SO's Günter Wand Conducting Chair, presents two utterly contrasting works, both written during the Second World War. Martinu's delicious Concerto for Two Pianos dates from his highly productive spell in America. Katia and Marielle Labèque are the ideal pianists to animate its dancing syncopations, soaring lyricism and crystalline textures. From boom-time America to the Soviet Union in the grip of winter and war, Shostakovich's 'Leningrad' Symphony pays tribute to the defiance and courage of the Russian people in a vast, compelling musical tour de force.
Following the concert, composer Rebecca Dale and members of Music for Everyone reflect on "When Music Sounds": their piece created as part of Making Music's "Adopt a Composer" project.
Last on