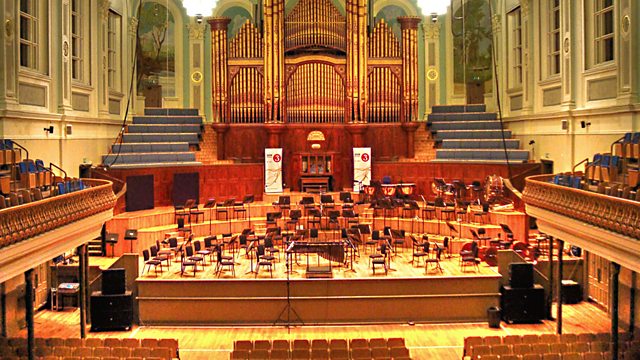 BBC Singers - Eton Choirbook
Early Sacred Music from the Eton Choirbook with the BBC Singers, conducted by Andrew Carwood
Live from St Paul's Knightsbridge
Presented by Martin Handley
William Cornysh: Salve Regina
John Taverner Western Wynde Mass
8.15: Interval
Music for viols from the Elizabethan era.
8.35
William Cornysh: Ave Maria
William Horwood: Magnificat
Walter Lambe: Nesciens mater virgo virum
Robert Wylkynson: Salve Regina
BBC Singers
Andrew Carwood, conductor
The BBC Singers perform a selection of Latin pre-reformation motets from the Eton Choirbook, by composers including Horwood and Lambe. Taverner's Western Wynde Mass is the centrepiece of this concert, a series of beautiful choral variations based on a secular tune. Wylkynson's 'Salve Regina', a hymn to the Virgin Mary that fascinated European composers throughout the Renaissance era, closes this concert of early church music.
Followed by pieces from making Music's "Adopt a composer" scheme.
Last on