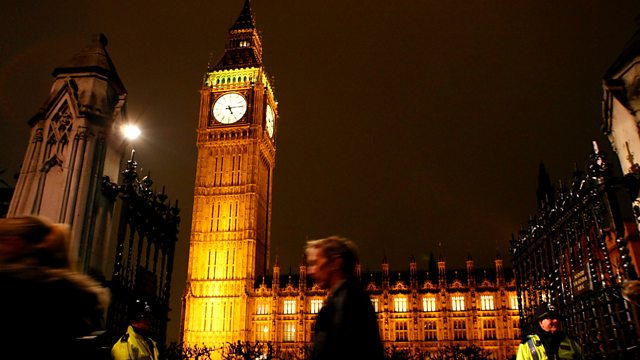 07/01/2014
Susan Hulme follows a lively Commons question session for the Deputy Prime Minister Nick Clegg. Also on the programme:
* What exactly went wrong when Gatwick Airport ground to a halt at Christmas time, and who was to blame? A committee of MPs tries to find out.
* More reaction in the continuing saga of the disgraced former chairman of the Co-Op Bank, Paul Flowers.
* Should we be concerned over a possible influx this year of Romanians and Bulgarians into the UK? Both MPs and peers debate the issue.
Last on