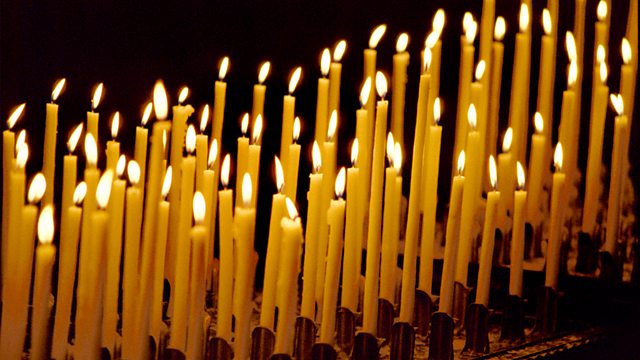 10/01/2014
A spiritual comment and prayer to begin the day, with the Rev Dr Craig Gardiner.
Last on
Script
Good morning.
85 years ago today the Belgian cartoonist Georges Remi, better known to the world as Hergé, published the first of his many adventures of Tintin. The young comic-strip hero is a journalist by trade. With his faithful dog Snowy they spend their days in dangerous adventures.
Like many a young person who read the Tintin books I could picture myself as this somewhat achievable hero. Indeed Hergé once said as much. Tintin is myself, he reflects the best and brightest in me. I am not a hero, the cartoonist continued, But like all 15 year old boys, I dreamt of being one and I have never stopped dreaming.
There's a great power in the imagination.
The prophets in the Hebrew Bible knew it.
They don't simply say that there will come a time when peace will reign
Instead they speak in pictures of beating swords into ploughshares and of the lion and the lamb lying down together.
Jesus knew it too
It's not enough to simply say, 'do to others as you'd have them do to you'
To stir us into action he tells us stories of a Good Samaritan, or a runaway child
Tales that stick in the mind and stir the human heart
to find a place for such behaviour in our lives
No doubt this will be costly and require some sacrifice  
But  if the world in 2014 is to be changed for the better
we'll need to live with reckless hope and profligate love
we'll have to imagine what a better world might look like
and then dare to go and make it so.
Dear God, few of us are heroes,
But help us never to stop dreaming of being more than we are 
Stir our imaginations with images and stories  
That we may go on to accomplish many things on your behalf.                                    
Amen