Malala Yousafzai

In her campaign for girls' education, Malala Yousafzai has become a global symbol of peaceful protest, and was the youngest nominee for this year's Nobel Peace Prize. Last year she survived being shot in the head by the Taliban in her home country, Pakistan. She was flown to hospital in Birmingham for successful treatment. But she is also a teenager, a 16 year old girl who likes music and is teased by her brothers. Malala joined Jane to talk about the girl behind the headlines.

Feminism in 2013

From the campaign to get Jane Austen on our bank notes to getting girls off Page 3, feminism has taken centre stage in 2013. So what issues unite and divide feminists? What challenges does the movement face? And what are the hopes for the year ahead? Laura Bates is the founder of the Everyday Sexism Project, Caroline Criado-Perez ran the successful campaign to Keep Women on Banknotes and Reni Eddo-Lodge is a writer and prominent voice in the discussions calling for a wider representation in feminism.

Hester

This week's fifteen minute drama on Radio 4 is Hester, based on the novel by Mrs Oliphant.  Margaret Oliphant, better known as Mrs Oliphant,  published nearly one hundred novels and her portrayals of provincial life have been compared to George Eliot and Anthony Trollope. But over the years Mrs Oliphant has been neglected. This new dramatisation by writers Kate Clanchy and Zena Forster brings to life the remarkable women portrayed in her novel  Hester, first published in 1883. Jenni talked to the two dramatists about Mrs Oliphant's life and works and the process of distilling a 200,000 word novel into a 12,000 word play. 

Kate Tempest

Kate Tempest is an English poet and spoken word artist who started out when she was 16 years old. She has written poetry for the Royal Shakespeare Company, Barnardo's and the BBC. Working with Amnesty International, Kate created a schools pack helping secondary school children write their own protest songs, and was invited to write and perform a new poem for Aung San Suu Kyi when she received the Ambassador of Conscience award in Dublin. In 2013 she won the Ted Hughes Award for her work Brand New Ancients. In the spirit of today's teenage themed programme, we broadcast her poem 'The Teens' Speech' originally created for Barnardo's in 2009.

 

Kate being interviewed by Jenni Murray in August 2013

 

 

Life After Separation or Divorce Phone-in

Archive: Elizabeth Jane Howard

As a tribute to Elizabeth Jane Howard, who died on Thursday, we hear a 2008 Woman's Hour archive interview with the acclaimed author. In 1950, she won the John Llewellyn Rhys Prize for her first novel, the Beautiful Visit. Her most celebrated work, the Cazz-a-let Chronicles were adapted for television. Her thirteenth novel, Love All, has just been published – her first novel for nine years.

Chloe Howl

Chloe Howl is an 18-year old pop star who sings about the stuff teenagers REALLY do. She describes her music as pop – but more "steak and kidney," than bubble-gum. Chloe is on the long-list for the BBC Sound Of 2014. So is she the next big thing? She joined Jenni to perform and tell us about her new single.  

Chlöe Howl's new single Paper Heart is on Columbia Records.
Credits
Presenter

Jane Garvey
Interviewed Guest

Malala Yousafzai
Interviewed Guest

Laura Bates
Interviewed Guest

Caroline Criado-Perez
Interviewed Guest

Reni Eddo-Lodge
Interviewed Guest

Kate Clanchy
Interviewed Guest

Zena Forster
Performer

Kate Tempest
Performer

Chloe Howl
Producer

Louise Corley
Woman's Hour Power List 2014 – Game Changers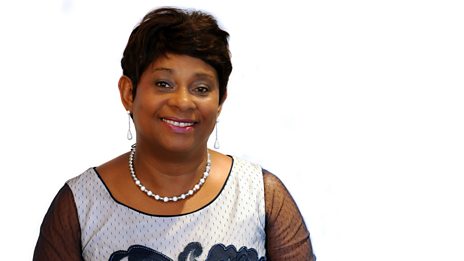 Doreen Lawrence is named number one game changer.
Woman's Hour Takeover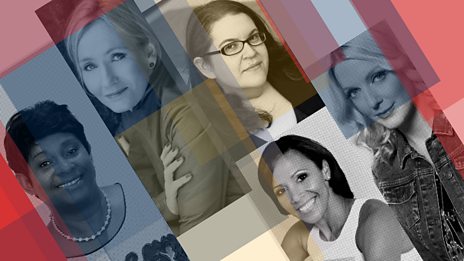 Five remarkable women take over Woman's Hour for one week.
Free downloads
Discover cooking techniques and tips to help you perfect your cooking know-how. Jenni Murray and…

Which ten women in the UK have done most to game-change the way power operates in the UK, whether in…

Woman's Hour brings you the big celebrity names and leading women in the news, with subjects ranging…