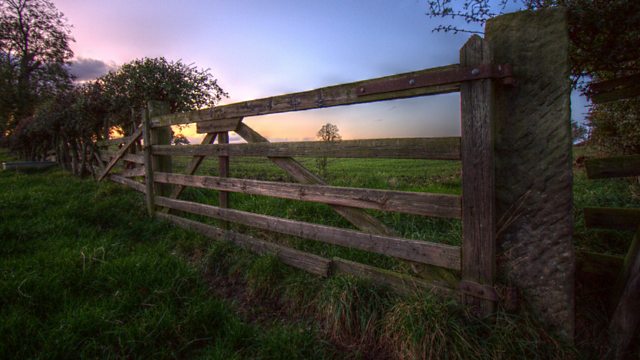 Farming Today This Week
Charlotte Smith takes a look at the challenges and opportunities for British farmers in 2014. From advances in technology, to shorter supply chains, improvement in efficiency and growing the dairy industry as well as taking advantage of export markets and helping smaller farmers innovate.
Charlotte is joined by an expert panel:
Christine Tacon is a chartered engineer who ran the cooperative farming group's business for over a decade. She was recently as appointed the first Groceries Code Adjudicator, ensuring a fair relationship between our largest supermarket retailers and their direct suppliers.
Mike Gooding is the manager director of FAI farms- a network of commercial and research farms, both in the UK and as far afield as China and Brazil. Mike has been heavily involved in the meat industry and overseeing the latest R&D projects in agriculture
Professor David Leaver is the president of the Royal Association of Dairy farmers and has spent over 20 years researching the dairy industry and working in education, holding roles including the principal and chief Executive of the Royal Agricultural University as well as holding a number of other university posts.
And the agricultural journalist and Farmers Weekly chief reporter Johnann Tasker, who has been writing about farming and agriculture for over fifteen years.
Produced by Jules Benham and presented by Charlotte Smith.
Last on