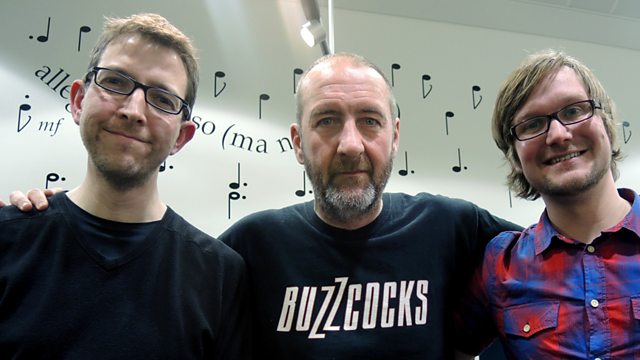 Warm Digits
Warm Digits is Steve Jefferis and Andy Hodson a duo that emerged from Newcastle upon Tyne's underground scene. The first album Keep Warm came out in 2011, the second Interchange followed in August 2013
Recently Warm Digits supported the legendary Goblin, played the Supersonic and The Netherlands's Tilburg festivals, as well as Berlin's kraut/prog fest Polyhymnia, remixing UNKLE, Maximo Park, and Plank!
Excitement (for Mr Riley) as the lads collaborated with Field Music on a BBC Radio 3 Late Junction session and alongside Bernard Butler, Jackie McKeown (The Yummy Fur/1990s), and David Brewis (Field Music again) in an improvised krautrock event.
Busy bees - glad we've found a window in that busy schedule for a session with us.
Last on