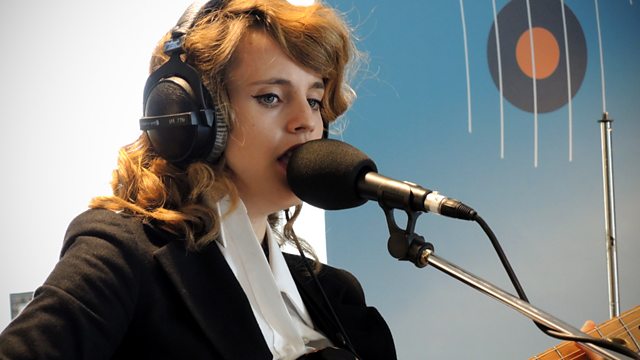 Eddie Argos and Anna Calvi: Form a Band, Improve Your Singing
Is your New year's resolution to improve your singing voice? Want to hit the high notes on the terraces? Do you want to front your own band? Are you the next big thing? Anna Calvi and Eddie Argos unlock your inner Iggy/Mick/Patti.
Anna is the Domino Records recording artist who has been nominated for a Brit Award and the Mercury Prize. Face to face she is softly spoken, but when she opens her mouth on stage the air turns hot and things go technicolour.
Eddie Argos is the lead singer of rock band Art Brut (famous for the anthem 'Formed A Band'). He is theatrical, poetic, frank, hilarious.
Elsewhere Mary Anne plays classic tunes featuring the greatest frontmen and women of all time.
Last on
6 pioneering acts you need to hear on International Women's Day (and beyond)