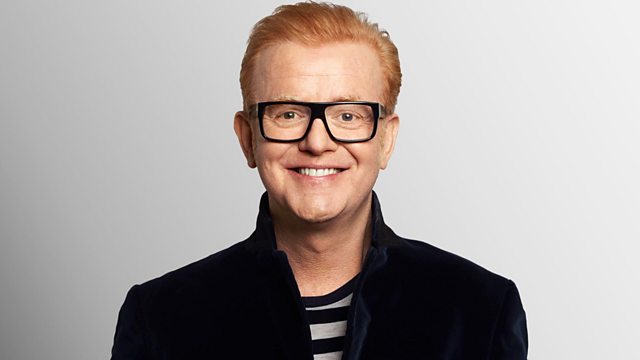 Stretching the Nation
Carole Baker stretches the nation with her top tips on office yoga...
Young William from Lancashire tells us about his very first guitar lesson...
And our top tenuous gets a little hairy with your desperate claims to well-known beards...
Last on
Pause for Thought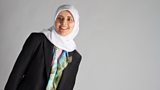 From Sarah Joseph, Editor of Emel, the Muslim lifestyle magazine:
How to change a life? It is a question that has consumed much of my thinking in recent months. In the New Year it is a question many of us ask quite broadly, and the change we think about is perhaps a new job, a healthier lifestyle, more productive achievements, a more go-getting attitude, better relationships.
Sometimes however, transformation is more desperately needed—especially for those whose actions are damaging to themselves or to others. But change is not so easy. Even though, with the ticking of the clock, change is constant around us; it still eludes us all too often. We may want to transform ourselves. But how? How do you change a life?
The Qur'an tells us that "God will not change the situation of a people until they change what is within their hearts."
The heart—that organ which as Sharon pointed out yesterday, sends our blood on a 60,000 mile journey everyday, has inspired literature, music, films, and poetry, that all tell us of its power. It is more than a mechanical pump. The heart is the instrument for change. The heart is the source of desire and yearning—so by aligning that desire towards that which is positive and productive we can change.
The heart is the source of hope and also of despair—so we have to recognise the fight between the two and allow hope to win. The heart is the source of fear and of courage. We fear the future that change may bring us, but the heart gives us fortitude, and the strength to persevere.
The heart can love and hate. We must love ourselves or love others enough to end damaging behaviours, or hate the damaging behaviours sufficiently to go through the pain and turmoil of change. The heart is the repository of peace, and so to have peace in our lives we must nourish it with tenderness and compassion.
The heart – in Islam, in the end, it is about purifying the heart for, as the Prophet reminds, "God will not look at your bodies or your adornments, but at your heart."