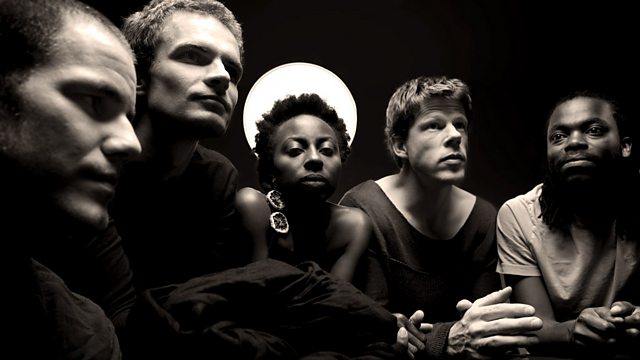 Monoswezi in Session
Lopa Kothari with new tracks from across the globe, plus a studio session with Monoswezi, fronted by Zimbabwean singer Hope Masike.
Monoswezi - the name means 'one world' in Shona - is a coming together of jazz musicians from Norway and Sweden with Zimbabwean singer Hope Masike. Hope also plays the mbira, Zimbabwe's traditional thumb-piano, and their music is rooted in the folk songs of Zimbabwe and neighbouring Mozambique. The band's success has been worldwide: a critic from New Zealand wrote "Proving less-is-more, the spacious arrangements allow for the simple folk melodies to sit easily with elegantly sophisticated contemporary jazz.".
Last on
Commonwealth Connections 2014