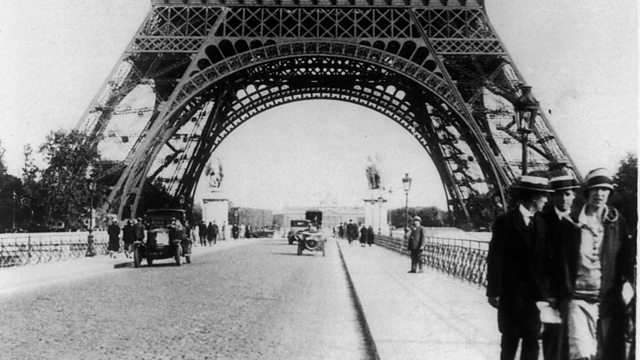 Music on the Brink: Debussy, Satie, Ravel, Falla, Hahn
Live from the Institut Francais, London
Presented by Andrew McGregor
As part of Radio 3's Music on the Brink season, the celebrated French pianist Anne Queffélec performs solo French works by Debussy, Ravel, Satie and Hahn. Also on the programme, the former New Generation Artist soprano Ruby Hughes, with pianist Iain Burnside, performs songs from composers in Paris on the eve of WW1, including Debussy and Manuel de Falla, whose stay in Paris was about to come to an end.
Satie: Gnossiene no.1
Ravel: A la manière de Chabrier
Satie: Gymnopédie no.2; Gnossienne no.5; Gymnopédie no.1
Hahn: Le banc songeur (Le rossignol eperdu)
Debussy: Rêverie
Satie: Gnossienne no 3
Hahn: Hivernale (Le rossignol eperdu)
Hahn: A Chloris; Le rossignol de lilas
Falla: Siete Canciones populares Españolas
8.25pm: Interval - Interval Music
8:45pm: Part 2
Debussy: Trois Poèmes de Stéphane Mallarmé
Ravel: Deux mélodies hébraïques
Hahn: Frontispice (Le rossignol eperdu)
Debussy: Ondine (Preludes, Book 2)
Satie: Gymnopédie no.3
Debussy: Clair de lune
Satie: Sports et Divertissements
Anne Queffélec (piano)
Ruby Hughes (soprano)
Iain Burnside (piano)
Followed by a Music on the Brink Modernist Moment, introduced by Tom Service.
Stravinsky: Three Japanese Lyrics.
Last on