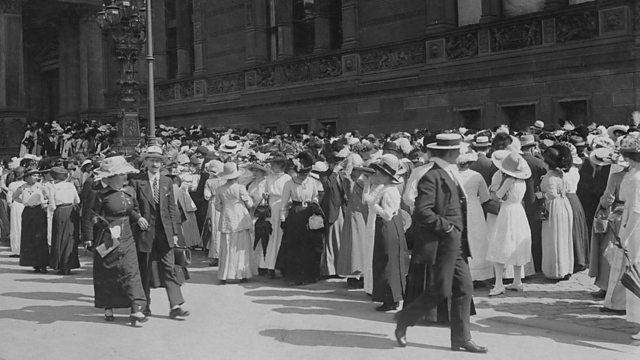 Katie Derham introduces two works first performed in Berlin on the eve of the First World War. Strauss's motet for sixteen voices owes much to his Alpine symphony and contains the ominous words by Rückert: 'Let not the powers of darkness, dread night, gain inward light.' Strauss's motet is followed by a major work by his contemporary and rival, Emil Nikolaus von Reznicek. His fifty minute symphonic satire, 'The Winner, The Loser,' traces the journey of a man from success to failure.
Richard Strauss Deutsche motette, op.62
BBC Singers, Stephen Cleobury (conductor)
c. 2.20pm
Reznicek Der Sieger
Beate Koepp (alto),
Choir and Symphony Orchestra of WDR Cologne
Michail Jurowski (conductor)
c. 3.10pm
Schumann Kinderszenen op.15
Alexandre Tharaud (piano).
Last on