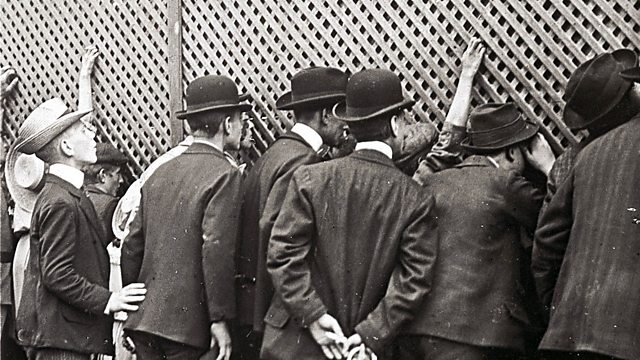 Donald Macleod continues his chronology of pre-war musical Vienna. 1911, and as Vienna's young modernists find their voice, a flame of Vienna's glorious past is extinguished.
As part of World War I on the BBC, this week Radio 3 focuses on the European music scene in the years leading up to the First World War.
In the first decade and a half of the twentieth century, Vienna was the hub of the world's art, music and philosophy. Donald Macleod takes us through the key musical figures and works that made waves in pre-war Vienna, including Mahler, Korngold, Zemlinsky and the "Second Viennese School" of Schoenberg, Berg and Webern, and explores the personal, musical and philosophical conflicts that tore it apart.
As Vienna entered the second decade of the 20th century, its young Turks were, in very different ways, finding a unique musical voice. Yet the year would be remembered for two giants of Vienna past. On May 18th, Gustav Mahler died, having made a final return journey from the New World to his native Austria. Donald Macleod explores this seismic musical event and its impact on the younger generation, and introduces the musical hit of the year by a composer from an older generation: "Der Rosenkavalier" by the 47 year-old Richard Strauss.
Last on