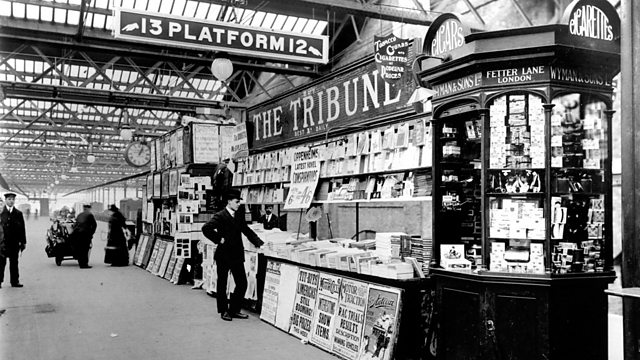 Music on the Brink: London
Sarah Walker and at 10.30am her guest, the historian Charles Emmerson, discussing the music and cultural trends in London on the eve of World War One.
9am
A selection of music, including the Essential CD of the Week: English Fantasia: favourite works of Elgar, Delius and Vaughan Williams. We also have our daily brainteaser at 9.30: Only Connect
10am
Artist of the Week: Elly Ameling
10.30am
Sarah and her guest the historian and writer on international affairs Charles Emmerson discuss the music and cultural trends in London on the eve on World War 1, as part of Radio 3's Music on the Brink season.
Charles Emmerson is the author of "1913: The World Before the Great War", which tells the stories of twenty-three cities across the world - from Europe's capitals and the emerging metropolises of America, to the imperial cities of Asia and Africa. He has worked for the International Crisis Group, the World Economic Forum, and is currently a Senior Research Fellow at Chatham House, working on resource security issues, foreign policy and global geopolitics.
11am
Essential Choice: Music on the Brink - London
Bridge
Dance Poem
BBC National Orchestra of Wales
Richard Hickox (conductor).
Last on
Today's Brainteaser Answer
Only Connect
The connection was Winter.
The music played:
Tchaikovsky
Symphony No. 1, Op. 13 'Winter Daydreams'
Oslo Philharmonic Orchestra
Mariss Jansons (conductor)
CHANDOS CHAN8402 

Britten
'At day close in November' (from Winter Words)
Ian Partridge (tenor)
Jennifer Partridge (piano)
ASV CDQS6172  

Vivaldi
'Winter', Concerto No. 4 in F Minor from The Four Seasons, Op. 8, RV 297: Allegro
Andrew Manze (violin)
Amsterdam Baroque Orchestra
Ton Koopman (director)
ERATO 94811
The BBC Classical Playlist