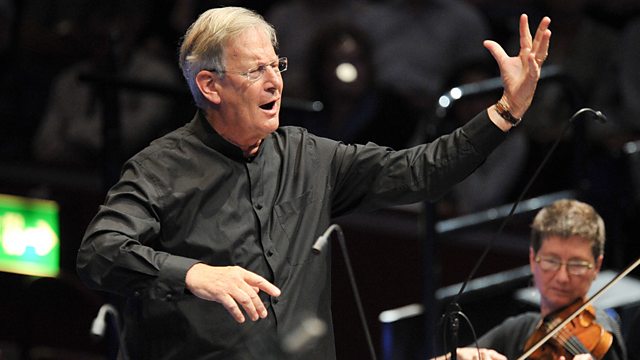 Prom 36: Sir John Eliot Gardiner Conducts Bach
Monteverdi Choir, English Baroque Soloists and Sir John Eliot Gardiner live at the BBC Proms in two oratorios by JS Bach - telling the story of Easter and the Ascension of Christ.
Presented by Catherine Bott
JS Bach: Easter Oratorio
JS Bach: Ascension Oratorio
Hannah Morrison (soprano)
Meg Bragle (alto)
Nicholas Mulroy (tenor)
Peter Harvey (bass)
Monteverdi Choir
English Baroque Soloists
Sir John Eliot Gardiner (conductor)
Sir John Eliot Gardiner's acclaimed Bach team - most famous for their year-long 'Bach Pilgrimage' in 2000, performing every one of Bach's cantatas - reassembled at the Royal Albert Hall during the 2013 BBC Proms for another Bach feast. On the bill are two complementary oratorios, telling the story of two crucial events in the life of Christ: the Resurrection on Easter Day, and his Ascension into Heaven.-.
Last on