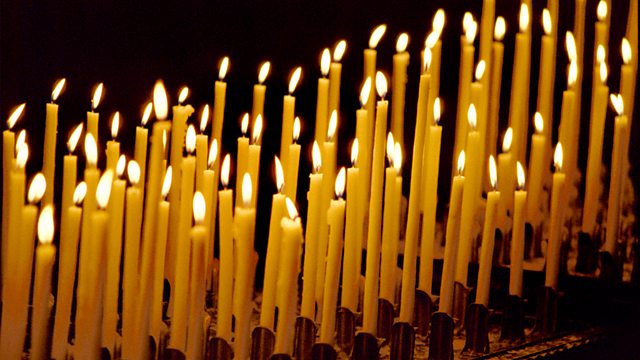 04/01/2014
A spiritual comment and prayer to begin the day, with the Rev Dr Craig Gardiner.
Last on
Script
Good morning.  Recently my youngest child had to go to hospital to see a paediatric cardiologist. It's difficult for a three year old to understand the technology that allows us to see his beating heart – I'm pretty mystified by it myself, but I'm grateful for medical advances that make such investigation possible. Glad too that my little boy was fine.  
The imaging techniques have come a long way since the first discovery of x-rays. But it was on this day in 1896 that newspapers first published details of the strange new phenomenon that allowed people to see what lay beneath the skin of the human body.  
As well as diagnosing broken bones x-rays have captured our imagination in other ways and I wonder if this fascination somehow reflects our human longing to reach beneath the beckoning surfaces of life and explore the hidden depths of who we are.  
The ancient philosopher Socrates said that the unexamined life was not worth living. Time and again Jesus retreated to a quiet place to pray and I suspect that much of that was spent allowing his life to be examined … letting God x-ray his innermost being ... ensuring things were well.
Already the busyness of a new year may be pushing us through the days … telling us we don't have the time to reflect upon our lives. But if we submit ourselves to such self-examination, we might begin to name our deepest hurts and ardent longings.
Opening our hearts to such intense investigation can be a costly thing to do but then again perhaps it is the only way to live a truly healthy life.  
Healing God
who knows the broken places of every human heart
give us the courage to look deep inside ourselves
and live by the goodness you have placed there.
Amen