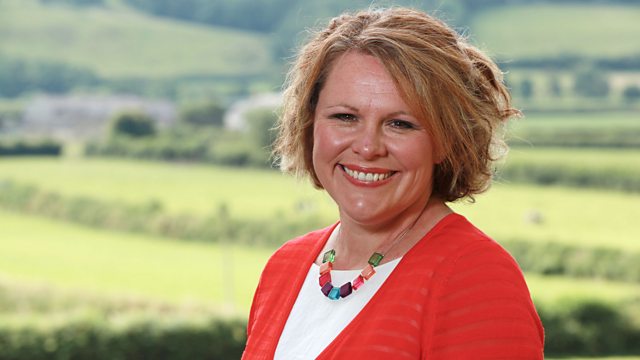 22/12/2013
Country Focus meets the Reverend Canon Eileen Davies, vicar to four parishes and a well known figure among rural communities in Ceredigion, where she tends her flock.
Last on
The Rural Vicar At Christmas
It's a busy time of year for many of us - getting ready for Christmas. Not least for the Reverend Canon Eileen Davies who runs a 300 acre dairy and sheep farm as it's not just that flock she has to tend. She's vicar of four rural parishes in Ceredigion and Advisor on Rural Matters for the Church in Wales.
And the Country Focus team would like to wish all our listeners a "Happy Christmas'