Last on
Featured in...
The five editions of Today produced by our guests plus a selection of archive programmes.
Life Inside 'Islamic State': Diaries
Today's running order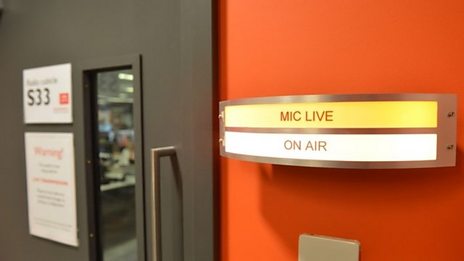 With Sarah Montague and Mishal Husain.
Today's running order

Subject to change

Today's running order

Subject to change



0615

Business news with Simon Jack. Writer and broadcaster John Rees looks at the City of London.

0710

The UN special representative to South Sudan has warned that the number of people displaced by fighting across the country is expected to go up significantly from current estimates of 180,000. The BBC's Alastair Leithead reports.

0714

Business news with Simon Jack. Andy Street, managing director of John Lewis, discusses sales figures for UK retailers over the festive period.

0716

Could critics of the NHS come up with an alternative? Clive Stafford Smith, the founder of Reprieve, speaks to members of staff and patients.

0724

Wambugu Wa Nyingi gives his testimony of torture, after he was arrested by the colonial British authorities in 1952 on suspicion of being part of the Mau Mau uprising.

0732

A report in the Telegraph on 2 January suggests that we could soon see jail terms of hundreds of years being handed down by judges in the UK. Paul Mendelle QC, former chair of the Criminal Bar Association, examines.

0735

The paper review.

0738

The journalist John Pilger looks at the issue of censorship.

0748

Thought for the Day with Dr Rowan Williams, the former Archbishop of Canterbury.

0751

An average 2.8% increase in rail fares comes into effect on Thursday, pushing the cost of some commuter travel to more than £5,000 a year. The rail minister Stephen Hammond speaks to presenter Sarah Montague.

0756

The actor and director Ralph Fiennes reads the poem Austerities by Charles Simic.

0810

Energy regulator Ofgem claims its banning of confusing and complex tariffs will create a simpler and clearer market. Ian Marlee, a senior partner to Ofgem, discusses.

0816

The photographer Giles Duley looks at the realities for injured servicemen.

0832

Guardian journalist Ian Cobain and Phil Shiner from Public Interest Lawyers discuss the issue of torture; plus actor and director Ralph Fiennes reads The Fight for Peace by Shaker Aamer.

0849

A look at the use of communist rhetoric throughout history, and how the new year broadcast from North Korean leader Kim Jong-un tapped into this. Bob Service, professor of Russian History at Oxford, examines.

0853

An essay on knowledge and power, with WikiLeaks founder Julian Assange.



See more live updates