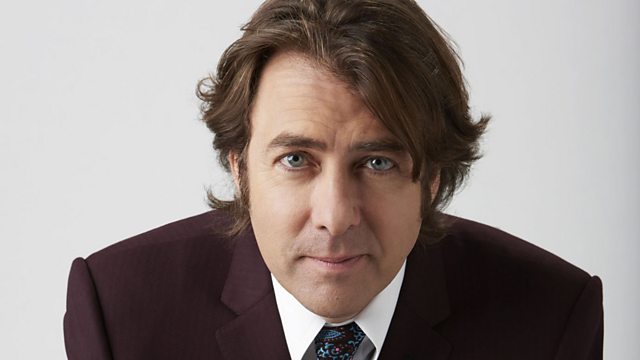 A Look Back at the Year in the Arts
As 2013 draws to a close and 2014 dawns, Claudia's joined by Michael Billington, Alex Heminsley, Chris White, Samantha Buckley and Peter Bradshaw from the worlds of theatre, books and film as they look back on the year in the arts.
And Claudia recalls some sparkly moments from the best of her guests including Steve Coogan, Frank Langella and Val McDermid.
Plus another chance to hear BBC Director -General Tony Hall as he outlines his vision for the arts across the BBC.
Last on
Steve Coogan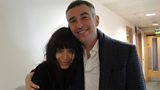 Oscar tipped Philomena tells the true story of an Irish woman who tries to track down her son, 50 years after she was forced to give him away. It stars Judi Dench as Philomena and Steve Coogan as the world-weary journalist who decides to help her. Steve Coogan tells us how he became involved with the film and what it was like working with Dame Judi.
Val McDermid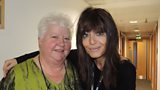 Someone is brutally killing women. Women who bear a striking resemblance to former DCI Carol Jordan. The connection is too strong to ignore and soon psychological profiler Tony Hill finds himself dangerously close to the investigation, just as the killer is closing in on his next target.
This is a killer like no other, hell-bent on inflicting the most severe and grotesque punishment on his prey. As the case becomes ever-more complex and boundaries begin to blur, Tony and Carol must work together once more to try and save the victims, and themselves.
Val McDermid's novel Cross And Burn is published by Little Brown
Daniel Radcliffe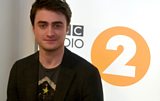 Daniel Radcliffe began playing Harry Potter as a 10 year old boy but his roles ever since show he's determined not to be defined by the boy wizard.
Last year he appeared on stage in The Cripple of Inishmaan but despite half a lifetime as a leading man, Daniel explains why he's still not confident at what he does!
Frank Langella
King Lear is always seen as the holy grail of classical acting. The role of the ageing king is famously gruelling - hence the saying "by the time you're old enough to play Lear, you're too old to play Lear."
But that certainly didn't stop Hollywood star Frank Lengella. He won great reviews for his performance at Chichester last year.
Kathy Lette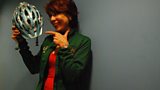 Last year, research came out showing a quarter of UK adults picked up a book for pleasure just once over a six month period.
To try to do something about this, a bunch of well-known authors were given the challenge of writing bite-sized stories to try to rekindle people's joy of reading. One of those authors was Kathy Lette.
Sebastian Junger
In 2011, war photographer Tim Hetherington was killed on the front line in Libya, just four months after attending the Oscars, where he'd been nominated for his Afghan war film Restrepo.
After his death, his friend and award-winnig author Sebastian Junger decided to make a film about Tim's life. It's called Which Way Is The Front Line From Here?  Sebastian told Claudia who Tim saw things in the heat of the battle that others missed.
Conn Iggulden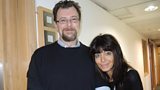 Last year, the hugely successful author Conn Iggulden released the first in a new series of books covering the 30 year civil war. In Stormbird, he makes history leap off the page, but just as interesting was his almost pathological hatred of sleep!
Peter Bradshaw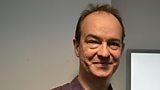 Peter Bradshaw looked back at his favourite films of 2013 which included "The Great Beauty" directed by Paolo Sorrentino, "Blue Is The Warmest Colour" directed by Abdellatif Kechiche and "Gravity" directed by Alfonso Cuaron.
He also looked ahead at some films for 2014 including "The Wolf Of Wall Street" directed by Martin Scorsese and starring Leonardo DiCaprio, and "Inside Llewyn Davis" by The Coen Brothers.
Alex Heminsley, Samantha Buckley and Chris White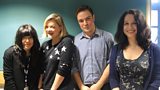 Arts Show Book Reviewers Alex Heminsley, Chris White and Samantha Buckley champion their favourite reads of 2013.
Samantha chose The Ocean At The End Of The Lane by Neil Gaiman
Chris chose Life After Life by Kate Atkinson
Alex chose Goldfinch by Donna Tart
Michael Billington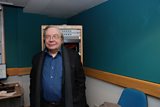 Theatre critic Michael Billinton chooses his highlights for 2013.
Best Play:  Chimerica
Best Musical:  The Scottsboro Boys
Best Revival:  Richard II
Best Design:  Mark Thompson for Charlie And The Chocolate Factory
Best Actor:  Chiwetel Ejifor for A Season In The Congo
Best Actress:  Lesley Manville for Ghosts