Podcast
Insight, analysis and expert debate as key policy makers are challenged on the latest news stories.
Today's running order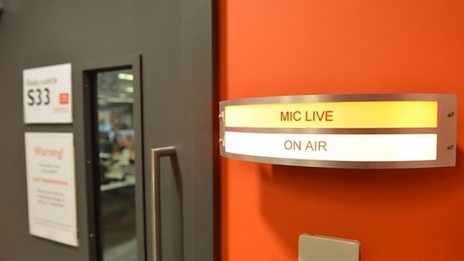 With Evan Davis and James Naughtie.
Today's running order

Subject to change



0609

The former Formula 1 champion, Michael Schumacher, is critically ill after a skiing accident. The BBC's Hugh Schofield has the latest since his Schumacher's brain operation in Grenoble.

0611

Our guest editor, Michael Palin, has commissioned the Today Programme to find out how Britain and British people are thought of across the world, including in Russia, the USA, Ghana and Spain.

0615

Business with Simon Jack:
- John Cridland, director-general of the CBI will tell businesses to pay workers more.

- What happens to your recycling after it's collected from your home? Our guest editor, Michael Palin, asked our science reporter Rebecca Morrelle to follow his rubbish.

0632

Sixteen people have been killed by a suicide bomb at the train station in Volgograd and today there has been another major explosion in the same city. The BBC's Daniel Sandford reports.

0635

A group of Conservatives have written to Prime Minister David Cameron, saying he should prevent what they call "a hugely disruptive and de-stabilising wave of mass immigration" from Bulgaria and Romania. Iain Watson, the BBC's political correspondent, reports.


0638

Earlier this year, a small tribe in eastern India managed to stop a mining giant from mining the hills where they live. Andrew North travelled to the Niyamgiri hills in Orissa, where the tribe live.


0638

Our guest editor, Michael Palin, has been back to his home town of Sheffield to look at the art of "flaneuring".


0655

The Police in England and Wales currently use a category called "undetected" when reporting crime statistics. However, the government feels this is often a misleading label which should be replaced. Tom Symonds, the BBC's home affairs correspondent, reports.

0712

Simon Jack has been talking to Lord Wolfson, the boss of the high street chain Next, who is part of an alliance of 52 UK bosses calling for a bold trade reform in the EU.

0715

Our guest editor Michael Palin speaks to three travel writers about where in the world there remains to explore.

0731

The 1979 Monty Python film Life of Brian caused much controversy. Michael Palin and his Python colleague John Cleese talk about a television interview from the time and we are joined by Reverend Canon Professor Richard Burridge to discuss the impact of the film.

0744

There has been a deluge of contradictory studies into the supposed health benefits and dangers of certain foods. Michael Palin speaks to the BBC's science correspondent Tom Feilden.



0749

Thought for the day with Bharti Tailor, President of Hindu Forum of Europe.

0752

On Saturday's Today programme, Lord Judge, the former Lord Chief Justice, spoke of his strong support for the human rights convention but said the court should not tell every country in Europe how to organise itself. We are joined by the Justice Secretary, Chris Grayling, to discuss the issue.

0810

General Pervez Musharraff, former military ruler of Pakistan, is back in court this week to face treason charges. Mr Musharraff joins us from his farm near the Pakistani capital, Islamabad.



0817

It has been over 20 years since our editor, Michael Palin, first visited Ethiopia for his TV series Pole to Pole. He has been back to the country to see how the charity, Farm Africa, is trying to help the Afar People fight back against an aggressive, thorny plant nicknamed the "devil tree".

0837

We look back on one of the year's most dramatic shipping forecasts, from October, which was read by Alan Bennett.

0844

Simon Jack spoke to Professor John Kay, a visiting professor at the London School of Economics, about business and ethics.

0848

After playing a character with a stammer in the film A Fish Called Wanda, Michael Palin gave his name to the centre in London which runs two-week courses for children who stammer. He visited the centre to speak to some of the children.



See more live updates