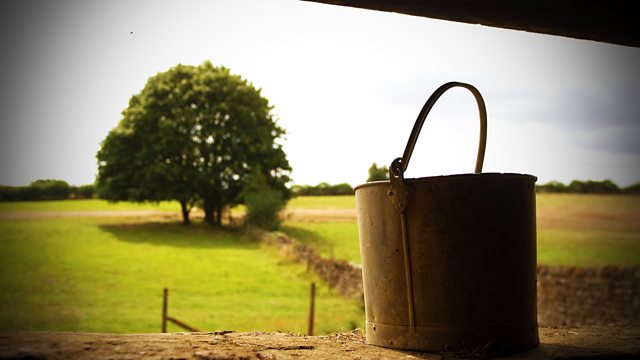 27/12/2013
Despite her nerves about the show, Lynda shares her joy at Tom and Kirsty's news, asking for details. Tom hints at a Spring wedding.
Helen's hanging by her phone. Kirsty asks if she's ok and Helen plays it cool.
Leonie's angry at James for ambushing her yesterday. Lynda tells her she must speak to James. She's unhappy that Leonie isn't coming to see her production tonight.
James visits Leonie, who reluctantly lets him in to say his piece. To her surprise, James has made a decision. Despite his apprehension about being a father, he'll support her in whatever she wants to do. They can face the challenge together.
There's a full house at the village hall for Robin Hood. Helen's distracted by a call from Rob, who asks Helen to meet him after the show. As the curtain falls, Lynda's full of praise for her stars Kirsty and Tom. Leonie and James show up, fully reconciled. They tell thrilled Lynda their plan to become parents.
Rob shocks Helen with the news that it's all over between him and Jess. He wants a divorce and to be with Helen. Helen asks why she should believe him. Rob pleads with her to give him another chance.
Last on
Credits
| Role | Contributor |
| --- | --- |
| Jill Archer | Patricia Greene |
| Shula Hebden Lloyd | Judy Bennett |
| David Archer | Tim Bentinck |
| Ruth Archer | Felicity Finch |
| Elizabeth Pargetter | Alison Dowling |
| Pat Archer | Patricia Gallimore |
| Helen Archer | Louiza Patikas |
| Tom Archer | Tom Graham |
| Matt Crawford | Kim Durham |
| James Bellamy | Roger May |
| Peggy Woolley | June Spencer |
| Joe Grundy | Edward Kelsey |
| Eddie Grundy | Trevor Harrison |
| Clarrie Grundy | Heather Bell |
| Emma Grundy | Emerald O'Hanrahan |
| Edward Grundy | Barry Farrimond |
| Susan Carter | Charlotte Martin |
| Robert Snell | Graham Blockey |
| Leonie Snell | Jasmine Hyde |
| Lynda Snell | Carole Boyd |
| Kirsty Miller | Annabelle Dowler |
| Rob Titchener | Timothy Watson |
| Rosa Makepeace | Anna Piper |
| Mark | Andrew Frame |
| Writer | Simon Frith |
| Director | Sean O'Connor |
| Editor | Sean O'Connor |