Older people living together

A growing number of older people are living together rather than marrying.  The latest figures released by the Office of National Statistics show that the number of over 85s cohabiting doubled in the last decade to 16,000.  So why are more older people reluctant to commit to marriage?  Is a shift in attitude towards the idea of "living in sin" leading to the increase in the number of older people cohabiting?  Sheila is joined by Dr Julia Ryan, Senior Lecturer in Older Adult Nursing at Salford University and by agony aunt, Denise Robertson.

Gendered toys

It's that time of year when Christmas lists get written, and one toy which has lasted through the generations is Lego. It's not just battleships and cars anymore either – in recent years the company has started releasing special sets to link up with films like Harry Potter and Star Wars. But, back in January 2012 the toy giant came under fire when it released Lego Friends, a new range aimed specifically at girls. The blocks come in pastel pinks and lilacs, and sets include a beauty salon and a café. Now Lego have also made changes to its monthly magazine, sending different editions to boys and girls – with the girls version focussing specifically on Lego Friends. 10 year old Sakura Gibson from the town of Groomsport in Northern Ireland was so unhappy that her magazine has less choice than her brother's that she decided to write to Lego to get some answers. Mary Harte went to meet her and her family – Dad Stuart, Mum Kirsten and 6 year old brother Jude.

Sheila speaks to neuroscientist and business coach Dr Laura Nelson who two years ago successfully campaigned to remove boy and girl labelling in the London toy shop Hamleys, and now works to end the gender stereotyping of children. Also joining Sheila is Dave Williams, the European sales director for the toy company Wooky Europe.

Family viewing at Christmas

For many households, sitting down together to watch a good film on the television is an integral  part of celebrating Christmas. Or at least it used to be - increasingly it seems parents bemoan  the fact that the family  is  spread out around the house drawn to watch  different films   on separate screens.   So what qualities make a  classic family film at Christmas  - which titles,   new and old,  still have the appeal to get everyone bunched up  on the same  sofa? Sheila is joined by film critic Antonia Quirke.   

The woman who inspired me

All this year we've been celebrating powerful women with our first ever Woman's Hour Power List. You've heard about their achievements and what they've done to get where they are today - there have been some truly inspirational stories. As 2013 draws to a close we've been hearing from you about the woman in your life who inspired you.  Professor Helen Berry, professor of history at Newcastle University & organiser of the Inspirational Women of the North East exhibition and Jacqueline Hughes Lundy, founder & organiser of the Inspiring Women Awards join Sheila to discuss what makes someone inspirational.
Credits
Presenter

Sheila McClennon
Producer

Ian Bent
Interviewed Guest

Julia Ryan
Interviewed Guest

Denise Robertson
Interviewer

Mary Harte
Interviewed Guest

Laura Nelson
Interviewed Guest

Davis Williams
Interviewed Guest

Antonia Quirke
Interviewed Guest

Helen Berry
Interviewed Guest

Jacqueline Hughes Lundy
Woman's Hour Power List 2014 – Game Changers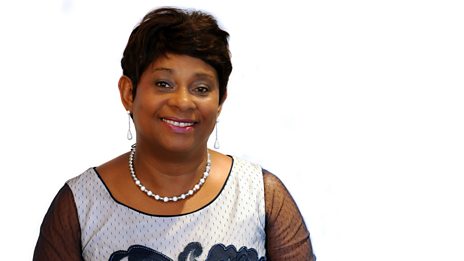 Doreen Lawrence is named number one game changer.
Woman's Hour Takeover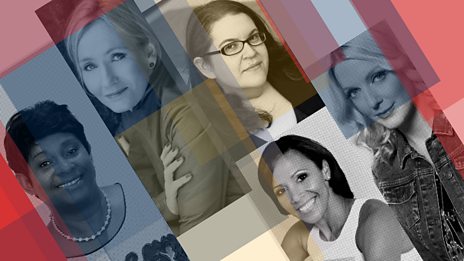 Five remarkable women take over Woman's Hour for one week.
Free downloads
Discover cooking techniques and tips to help you perfect your cooking know-how. Jenni Murray and…

Which ten women in the UK have done most to game-change the way power operates in the UK, whether in…

Woman's Hour brings you the big celebrity names and leading women in the news, with subjects ranging…