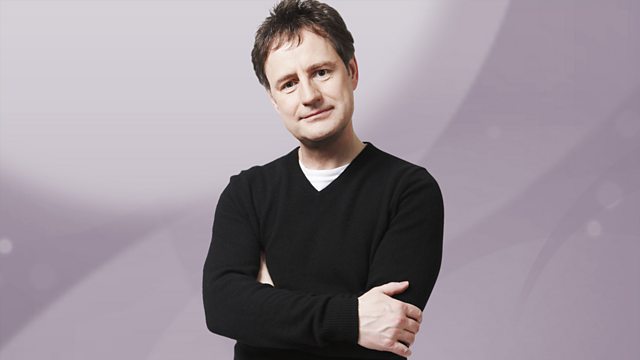 Richard Allinson sits in
Welcome along to the Super Swing Breakfast show, with 6.46 Club, guests and sport.
Last on
New Year's Day 2014
06:30
Pause for Thought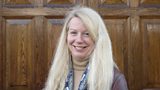 From Rev Ruth Scott, Anglican Vicar in Richmond:
My beloved Gran was born and bred on the east coast of Scotland. Marriage and work brought her south of the border but she was a Scot through and through. Because of her, New Year's Eve, or Hogmanay, was always a big celebration in my family. As the strains of 'Auld Lang Syne' died away my dad would disappear suddenly, only to reappear moments later on the front doorstep offering whisky, a piece of coal and a little money. He acted as the 'First-Footer' - the first welcome person to step over the threshold after midnight with symbols of the well-being he hoped would be ours through the coming year. Like the threshold of the house crossed by the 'First-Footer', Hogmanay itself is the border between the old year and the new, a transition point between what has been in our lives, and what we hope will be. Partying aside, it's a time for taking stock of the previous twelve months and for steadying ourselves as we prepare to step into an uncertain future. This year for me last night marked the moment I left behind a secure Chaplaincy post and became fully freelance. I feel both excited and scared. It's very much a leap of faith but, as a Christian, I find encouragement in the knowledge that Jesus consistently took his friends beyond the comfort zone of familiar 'home' territory. They crossed the fast-flowing River Jordan, the stormy waters of the Sea of Galilee and the unwelcoming wilderness to encounter unfamiliar and, in the disciples' eyes, unacceptable people. Meeting men and women of different creeds and cultures challenged their small town thinking and helped them to see the bigger picture. For Jesus, life was a pilgrimage and faith, the motivation to open up our horizons and understanding. So, I may not know how this year will pan out, but I hope by the end of it to be a little wiser and to have encountered God in the unexpected and amazing people I know I'm going to meet along the way. Happy New Year!
Today's Most Popular Tracks
Most added tracks from this show