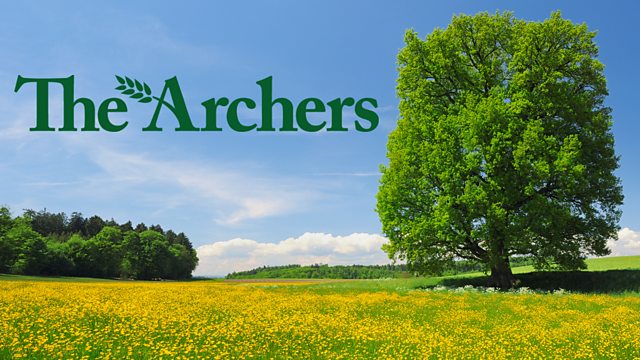 25/12/2013
It's Christmas Day in Ambridge and Joe is thrilled with the handles Eddie has attached to the trap. Darrell comes out to wish the Grundys a merry Christmas and is promptly invited in to celebrate the day with them.
When Darrell receives Christmas presents from the Grundys - a shirt and jumper - he is very touched. He's sorry not to have got them anything in return, but they are just happy he's there. Darrell is quiet throughout the meal and, despite Eddie's kindness, he leaves.
Tom admits to Peggy that he is nervous. But Kirsty is really excited at the prospect of the promised surprise.
During the family Christmas meal, Helen receives a call from Rob. Tom follows her. He overhears the end of the conversation and has his suspicions about who is on the phone.
Tom pulls one last cracker with Kirsty. A jewellery box falls out, and Tom follows it up with a proposal of marriage. Delighted Kirsty says yes. Everyone - including Helen - is thrilled for Tom and Kirsty and they crack open champagne. They've all had a very happy Christmas.
Last on