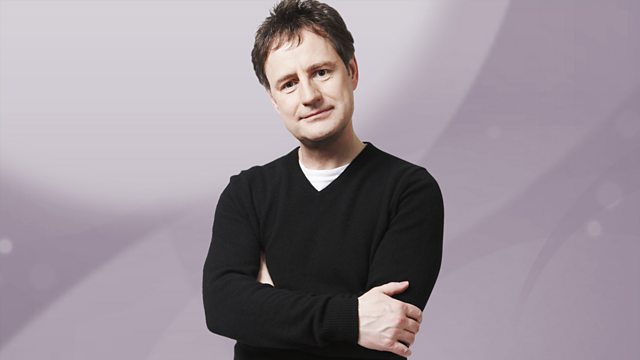 'Little Richard' Allinson leads a Rock 'n' Roll Revival!
'Little Richard' Allinson leads a Rock 'n' Roll Revival with music and memories from back in the day!
The featured artists include Bill Haley, Eddie Cochran, Cliff Richard, Elvis Presley and Little Richard.
We join up with Radio 5 Live Breakfast hosts Rachel Burden and Tony Livesey to discuss 2013's Christmas Number One: Skyscraper by X Factor winner Sam Bailey.
And Joe Stilgoe drops by to tell us all about the cracking Christmas cabaret he recorded for Radio 2, starring Cerys Matthews, Caro Emerald, Tim Minchin and Damian Lewis! It broadcasts tonight at 10pm.
Last on
Pause for Thought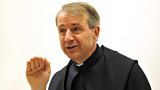 With Father Christopher Jamison, a Benedictine Monk.
Christmas is about gifts; buying and wrapping presents, giving and receiving them. Then there's the gift of time to family and friends, and most precious of all, giving time to the lonely and the homeless. So what's the origin of all this gift giving? It comes from the gift of light. Let me explain…
Last Saturday was the shortest day of the year, the mid-winter solstice. In our North European world, it can seem as if the sun has gone never to return. As we look out at the cold darkness of long nights, it takes a great act of faith to believe that in just a few months we'll be able to sit outside at 8 o'clock and enjoy a warm summer's evening. It's no surprise that at this time of the year our ancestors sang incantations begging the sun to return.
The 25th December is when we notice that the darkness is slowly retreating and the light is beginning to return. So that is when people traditionally gave thanks for the gift of light. And Christians chose this day to celebrate the birth of Jesus, light of the world and God's great gift. In the days before Christmas, the Church pleads with God that the gift of Christ's light will return to drive darkness out of people's lives. 'O dawning brightness', goes the prayer, 'come and enlighten those who sit in darkness and the shadow of death.' Just as winter tests our faith in summer, so too the dark side of life tests faith in God's light. Christmas celebrates the gift of hope in the darkness, the conviction that in spite of everything, the universe is friendly and life is ultimately filled with love. Giving gifts is a great way of sharing the belief that light will triumph over darkness.