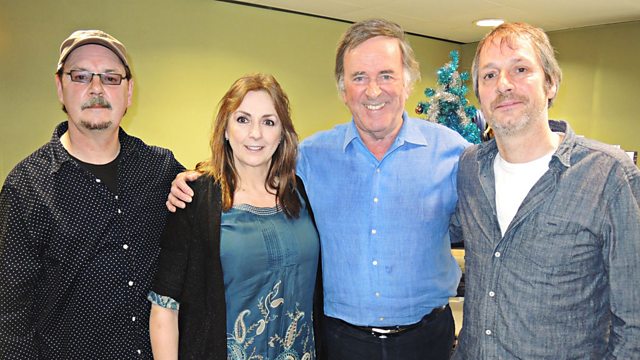 With Clannad and Deacon Blue
Sir Terry Wogan presents his final show before the Christmas holidays, easing you into your Sunday lunch with music and musings.
This week he's joined by Irish folk collective Clannad for a rare radio performance. The group are famous for putting traditional Irish music on the map, and their records have sold in excess of 15 million copies worldwide! They will be chatting to Sir Terry in the studio before bursting into song!
One of Terry's all time favourites Deacon Blue will also be in the studio for this Christmas edition of the programme. The Scottish group have a clutch of top 40 singles and two number 1 albums under their belt. This year they're on the show as they release a special Christmas EP. So sit back with a glass of mulled wine and a mince pie for this most festive of performances!
Last on