Sara Khan

Last week the British doctor Abbas Khan died in a Syrian jail only days before he was expected to be released. He went to Syria last year to treat badly injured children, according to his family. Upon arriving he was arrested and had been in prison for the last 13 months. Syrian authorities claim that Mr Khan committed suicide. His family strongly contests this and a Foreign Office minister has said that the doctor had  "in effect" been murdered by the Syrian authorities. His younger sister Sara Khan speaks to Jane about her family's struggle to release her brother from prison, and come to terms with his death.  

Pussy Riot

Jane talks to Masha Lipman, Political analyst for the Carnegie Moscow Center, about the release of  Maria Alyokhina of punk band Pussy Riot.

Artist: Liliane Lijn

Liliane Lijn is the only woman shortlisted this year for the Fourth Plinth. If chosen, she will be the 3rd female artist to exhibit, following Rachel Whiteread and the incumbent artist Katharina Fritsch. The announcement will be made in January, and the decision is made by a panel of experts. She is also the author of the piece Moonmeme, which will be showing in London in the New Year. She joins Jane to talk about her work.

Photo courtesy of Liliane Lijn, Moonmeme, Republic of the Moon, London January 2014 

Moonmeme will be on show at Republic of the Moon, Bargehouse, Oxo Tower Wharf, South Bank, London SE1 9PH, 10 Jan – 2 Feb 2014 

In My Kitchen - Fern Britton

Fern Britton is the sort of television presenter who we think we know.  She and her TV chef husband Phil Vickery are regularly in our homes on our TV screens and her accessible style makes us think she is or could be a friend. But in fact she fiercely protects her private life and rarely lets the media into her home.  She's been especially sensitive after the media frenzy that followed the leak that she'd had a gastric band fitted. But she allowed Woman's Hour into her country farmhouse for our series In My Kitchen where Henrietta Harrison discovered one kitchen isn't actually enough for her family.

Advent Treat: French and Saunders

Christmas is very nearly upon us and time to open the penultimate window on the Radio 4 comedy advent, and this morning it is French and Saunders.

Katherine Jakeways: North by Northamptonshire

A new series of North by Northamptonshire returns to Radio 4 today. It features an all-star cast including Sheila Hancock, Penelope Wilton, Felicity Montagu and Geoffrey Palmer and has been described as 'the bleakest sit-com ever'. Katherine Jakeways, joins Jane to explain why she's written about the bittersweet adventures of the residents of a small, fictitious market town.
Credits
Presenter

Jane Garvey
Interviewed Guest

Dawn French
Interviewed Guest

Jennifer Saunders
Interviewed Guest

Katherine Jakeways
Interviewed Guest

Liliane Lijn
Interviewed Guest

Fern Britton
Producer

Louise Corley
Woman's Hour Power List 2014 – Game Changers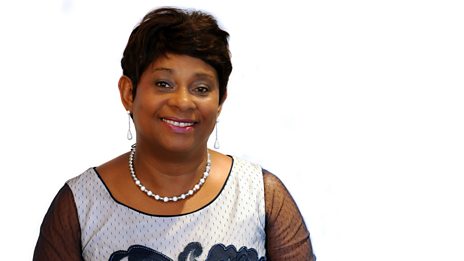 Doreen Lawrence is named number one game changer.
Woman's Hour Takeover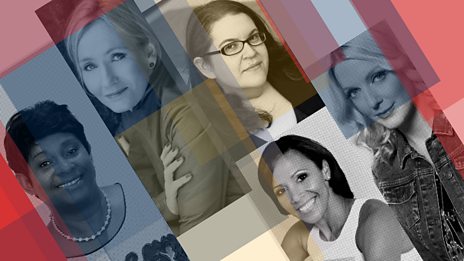 Five remarkable women take over Woman's Hour for one week.
Podcasts
Discover cooking techniques and tips to help you perfect your cooking know-how. Jenni Murray and…

Which ten women in the UK have done most to game-change the way power operates in the UK, whether in…

Woman's Hour brings you the big celebrity names and leading women in the news, with subjects ranging…