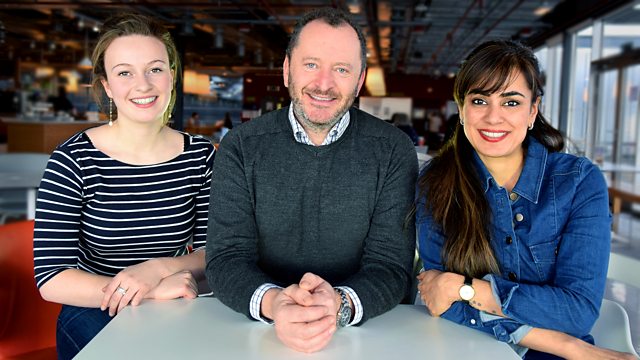 03/01/2014
In the year that the Commonwealth Games comes to Glasgow, Clare English launches The Kitchen Cafe's new series of features about food from across the Commonwealth with world food expert Ghillie Basan.
This week Ghillie talks about the culinary traditions of Singapore and describes the influences that give the country a unique fusion of flavours.
Ghillie shows Gillian Russell how to make a laksa from Singapore, a simple but delicious dish which combines both Chinese and Malay cuisines.
Explorer Mark Beaumont shares his experiences of the food from the Commonwealth that he's encountered so far on The Queen's Baton Relay, with stories from India, Pakistan, Malaysia and Tonga.
Fiona Burrell from the Edinburgh New Town Cookery School and Kirsten Gilmour - a New Zealander and cafe owner - talk about their experiences of food from across the Commonwealth.
And as many of us contemplate the return to work after the festive period, the thought of making a packed lunch can fill even the most dedicated foodie with dread! Don't despair though - Fiona and Kirsten have a whole host of fresh ideas to inspire you this year!
Last on
Mark Beaumont with the Queen's Baton Relay
Ghillie Basan's Singaporean laksa