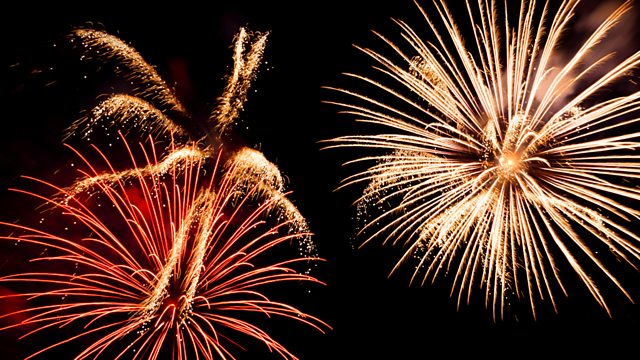 01/01/2014
10.15am New Year's Day Concert from Vienna (Part 1)
Daniel Barenboim conducts the traditional New Year's Day Concert given by the Vienna Philharmonic. The concert is Austria's musical greeting to the world as it wakes up on New Year's Day, and is broadcast live from the Golden Hall of the Musikverein. In addition to music by the Strauss family, Hellmesberger and Lanner, the Vienna Philharmonic will this year celebrate the 150th anniversary of Richard Strauss's birth.
Presented by Petroc Trelawny.
Eduard Strauss: Helenen Quadrille
Josef Strauss: Friedenspalmen (waltz)
Johann Strauss I: Caroline Gallop
Johann Strauss II: Egyptian March
Johann Strauss II: Seid umschlungen Millionen (waltz)
Johann Strauss II: Sturmisch in Lieb und Tanz
10:50am Interval
Petroc Trelawny is in Vienna and talks about this beguiling city of music, past and present.
11.15am New Year's Day Concert from Vienna (Part 2)
Johann Strauss II: Waldmeister Overture
Johann Strauss II: Klipp Klapp Galopp
Johann Strauss II: Tales from the Vienna Woods (waltz)
Hellmesberger: Vieliebchen (polka francaise)
Josef Strauss: Bouquet Polka
Richard Strauss: Mondscheinmusik
Lanner: Die Romantiker (waltz)
Josef Strauss: Neckerei (polka mazur)
Josef Strauss: Schabernack (polka schnell)
Delibes: Sylvia
Josef Strauss: Dynamiden (waltz)
Josef Strauss: Ohne Sorgen (polka schnell)
Josef Strauss: Carriere (polka schnell)
Johann Strauss II: The Blue Danube (waltz, Op.314)
Johann Strauss I: Radetzky March, Op.228
Elizabeth Arno (producer).
Last on
New Year's Day 2014
10:15