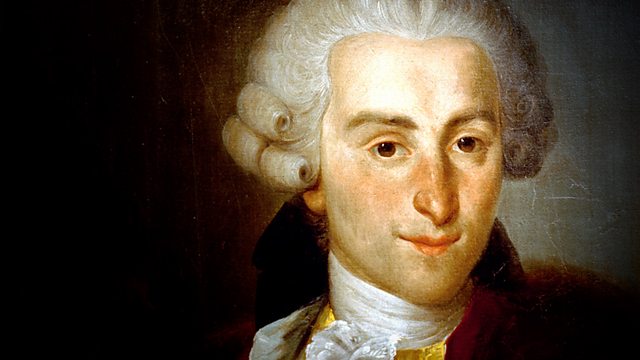 The Death of Giuseppe Sammartini
Donald Macleod traces Giovanni Sammartini's involvement in the new Accademia Philharmonica.
Giuseppe was described as the greatest oboe performer the world had ever known, and Giovanni as the true father of the symphony; Donald Macleod explores the lives and music of the Sammartini brothers.
Giuseppe Sammartini established a new school of oboe playing in England and he composed many works for this instrument. He also composed a number of concertos and sonatas for other woodwind instruments such as his Flute Concerto in C major and his Sonata in F minor for recorder and basso continuo. He was both teacher and an active performer, but he died in 1750, leaving his estate to his brother Giovanni.
By the time of Giuseppe's death, his younger brother Giovanni had made a significant name for himself as a composer. Milan, where he lived, was the leading Italian city for instrumental music and Giovanni made a big impact with his symphonies. Giovanni Sammartini was also very active in other musical ways. Having given up on the world of the theatre and opera, he started to petition the authorities to establish a new orchestra: the Accademia Philharmonica.
Last on
The absurdly talented Herr Mendelssohn