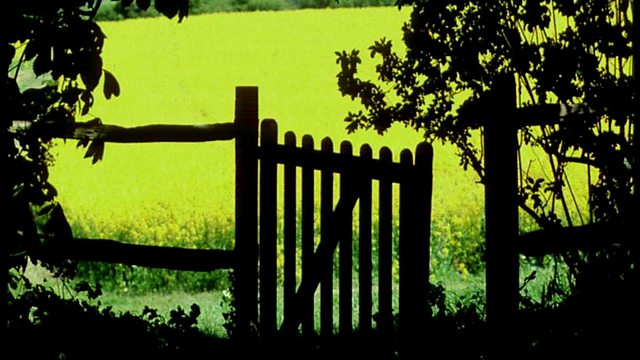 Breakfast - Best of British Playlist
We're adding a British musical work every day throughout 2014. Email 3Breakfast@bbc.co.uk or text 83111 with your music requests.
Last on
New Year's Day 2014
06:30
Best of British on BBC Playlister
Explore the Best of British playlist
Every day this year we are adding to our Best of British classical music playlist, including recommendations from Radio 3 Breakfast listeners. Works are being added on Spotify as they become available so you can follow the playlist throughout the year.
If you have any suggestions for the list, click here to find out how you can get in touch.
Here is the Best of British playlist so far:


August:


31st August: Cecilia McDowall - Ave maris stella, motet
30th August: Herbert Brewer - Magnificat and Nunc dimittis in D major
29th August: Ralph Vaughan Williams - English folk song suite for military band
28th August: Cyril Scott - Lotus land Op.47`1
27th August: Havergal Brian - Symphony no. 3 in C sharp minor
26th August: William Walton - Henry V - music for the film
25th August: Benjamin Britten - Noye's fludde, children's opera in 1 act Op.59
24th August: Eric Coates - The Three Elizabeths, suite
23rd August: Gerald Finzi - Dies natalis Op.8 for voice and string orchestra
22nd August: Simon Jeffes - Perpetuum mobile for ensemble
21st August: Ralph Vaughan Williams - Fantasia on 'Greensleeves'
20th August: Henry Purcell - The Fairy Queen, opera Z.629
19th August: Herbert Sumsion - They that go down to the sea
18th August: Joan Trimble - Buttermilk Point for 2 pianos
17th August: John Dunstable - Quam pulchra es, antiphon MB.44
16th August: Thomas Arne - Rule, Britannia (Alfred - masque)
15th August: Joseph Parry - Myfanwy (Traditional, Welsh)
14th August: Edward Elgar - The Starlight Express - incidental music Op.78 [for Algernon Blackwood's play]
13th August: William Walton - Symphony no. 2
12th August: Eric Coates - London (London every day), suite
11th August: Ralph Vaughan Williams - The House of life: Silent noon
10th August: Frederick Delius - Brigg Fair (An English rhapsody) RT.6.16
9th August: Charles Villiers Stanford - 5 Songs of the fleet Op.117
8th August: Alan Rawsthorne - Concerto no. 2 for piano and orchestra
7th August: John Stanley - Voluntary (Op.6`5), arr. misc. for trumpet & ensemble
6th August: George Frideric Handel - Saul, oratorio in 3 acts
5th August: Frank Bridge - The Sea, suite H.100 for orchestra
4th August: Lord Berners - A Wedding bouquet, ballet
3rd August: Benjamin Britten - 5 Flower songs Op.47 for chorus
2nd August: Thomas Linley - The Tempest, incidental music
1st August: Alun Hoddinott - Welsh dances, suite no. 2 Op.64

July


31st July: Charles Villiers Stanford - Stabat mater, symphonic cantata Op.96
30th July: Arthur Bliss - A Colour symphony T.24
29th July: George Lloyd - Symphony no. 6
28th July: Hamilton Harty - Concerto in D minor Op.17 for violin and orchestra
27th July: Eugene Goossens - By the tarn Op.15`1
26th July: Benjamin Britten - Gloriana - symphonic suite Op.53a
25th July: John Barry - The Beyondness of Things
24th July: Edward German - Nell Gwyn, incidental music
23rd July: Gerald Finzi - Let us garlands bring Op.18
22nd July: Benjamin Britten - Variations on a theme of Frank Bridge Op.10
21st July: Flanders and Swann - Ill wind for voice and piano
20th July: Maurice Greene - Lord, let me know mine end
19th July: Arthur Butterworth - The Green wind for orchestra
18th July: William Walton - Facade - an entertainment
17th July: Malcolm Arnold - A Grand, grand overture Op.57
16th July: Edward Elgar - The Dream of Gerontius Op.38
15th July: Herbert Howells - Hymnus paradisi
14th July: Vivian Dunn - The Mountbatten March
13th July: Howard Skempton - Lento for orchestra
12th July: William Walton - Crown imperial, coronation march
11th July: Cipriani Potter - Symphony no. 7 in F major [1826]
10th July: Gustav Holst - A Moorside suite for brass band
9th July: Henry Purcell - Three parts upon a ground Z.731 for 3 violins and continuo
8th July: Robert Simpson - The Four temperaments - suite for brass band
7th July: Ralph Vaughan Williams - Songs of travel for voice and piano
6th July: Edward German - Welsh rhapsody for orchestra
5th July: Constant Lambert - The Rio Grande for piano, chorus and orchestra
4th July: Alice Mary Smith - Symphony in A minor
3rd July: John Tavener - The Lamb - carol
2nd July: Samuel Sebastian Wesley - Blessed be the God and Father - verse anthem
1st July: John Blow - The Lord God is a sun and shield - verse anthem

June


30th June: Jeremiah Clarke - Trumpet voluntary (The Prince of Denmark's march) in D major for keyboard, attrib. Purcell [as Z.S125]
29th June: Samuel Sebastian Wesley - Air with variations (Holsworthy church bells)
28th June: Charles Dibdin - Tom Bowling
27th June: Madeleine Dring - Festival scherzo for piano and string orchestra
26th June: George Frideric Handel - L' Allegro, il penseroso, ed il moderato
25th June: Edward Gregson - Concerto for tuba
24th June: Ronald Binge - Elizabethan serenade for orchestra
23rd June: Thomas Campion - Never weather-beaten sail more willing bent to shore [1st book of ayres, 1613]
22nd June: George Frideric Handel - Water music - suite D major HWV.349
21st June: Ernest Tomlinson - English folk dances - suite no. 1
20th June: John Rutter - Magnificat
19th June: Francis Potts - Lament for chorus
18th June: Robin Holloway - Serenade in C major Op.41
17th June: Ruth Gipps - Concerto Op.58 for horn and orchestra
16th June: Arthur Bliss - Adam Zero - ballet T.67
15th June: Henry Purcell - Hear my prayer, O Lord Z.15
14th June: Alexander Mackenzie - The Cricket on the hearth - opera Op.62
13th June: Paul Reade - The Victorian kitchen garden - suite
12th June: William Lloyd Webber - Aurora
11th June: Arthur Sullivan - The Long day closes for a capella choir
10th June: Thomas Tallis - Lamentations of Jeremiah; Part I
9th June: James MacMillan - So deep [O my luve's like a red, red rose]
8th June: Harrison Birtwistle - Earth dances
7th June: Peter Maxwell Davies - An Orkney wedding, with sunrise
6th June: Lennox Berkely - Paysage for piano
5th June: William Lawes - Consort suite 'for the violls' a 5 no. 3 in C minor
4th June: Gerald Finzi - Concerto in C minor Op.31 for clarinet and string orchestra
3rd June: Hubert Parry - Songs of farewell for mixed voices
2nd June: John Taverner - Missa Gloria tibi Trinitas for 6 voices
1st June: Frederick Delius - On hearing the first cuckoo in spring RT.6.19
See more live updates