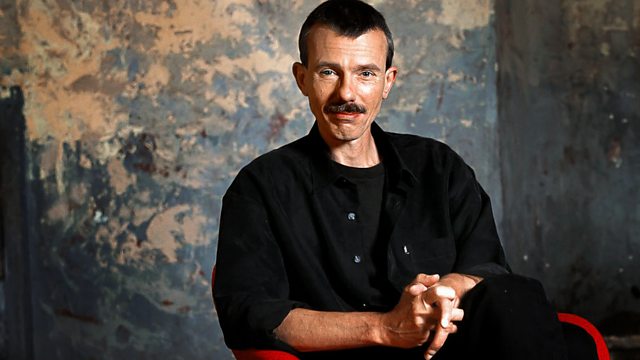 A unique chance to hear an archive recording of Ravel's L'Heure Espagnole. This performance was given in Paris on this date in 1944 just months after the liberation of the city.
Presented by Jonathan Swain.
1:02 AM
Ravel, Maurice [1875-1937]
L'Heure Espagnole
Geori Boué (Concepcion) (mezzo)
Louis Arnoult (Gonzalve) (tenor)
Jean Planel (Torquemada) (tenor)
Roger Bourdin (Ramiro) (baritone)
Charles Paul (Don Inigo Gomez) (bass)
French National Radio Orchestra,
Manuel Rosenthal (conductor)
Mono
recorded at the Theatre du Champs Elysées, Paris on 28th December 1944
1:47 AM
Ravel, Maurice [1875-1937]
Rapsodie espagnole
BBC Philharmonic, Juanjo Mena (conductor)
2:02 AM
Ravel, Maurice [1875-1937]
Violin Sonata in G major
Alina Ibragimova (violin), Cédric Tiberghien (piano)
2:20 AM
Mozart, Wolfgang Amadeus (1756-1791)
Concerto for piano and orchestra No.20 in D minor (K.466)
Leif Ove Andsnes (piano), Norwegian Chamber Orchestra, Terje Toennesen (conductor)
2:51 AM
Stravinsky, Igor (1882-1971)
8 Instrumental miniatures for 15 instruments (arr. from 'Les cinq doigts' for piano)
Canadian Chamber Ensemble, Raffi Armenian (conductor)
3:01 AM
Bach, Johann Sebastian (1685-1750) [text Georg Christian Lehms]
Cantata No.170 'Vergnügte Ruh', beliebte Seelenlust' (BWV.170)
Anne Sofie von Otter (mezzo-soprano), Les Musiciens du Louvre, Marc Minkowski (conductor)
3:22 AM
Schoeck, Othmar (1886-1957)
Violin concerto in B flat major (Op.21) 'Quasi una fantasia'
Bettina Boller (violin), Swiss Youth Symphony Orchestra, Andreas Delfs (conductor)
3:58 AM
Haydn, Joseph (1732-1809)
2 Marches in E flat major for wind (Hungarian National March (Hob:VIII:4) (1802); Prince of Wales March (Hob:VIII:3))
Bratislava Chamber Harmony, Justus Pavlík (director)
4:05 AM
Beethoven, Ludwig van (1770-1827)
Symphony No 8 (Op.93) in F major
BBC Philharmonic, Gianandrea Noseda (conductor)
4:32 AM
Martland, Steve (b. 1959 -2013) [text: medieval]
Three Carols
BBC Singers, Stephen Cleobury (conductor)
4:42 AM
Andriessen, Louis (b. 1939)
Le voile du bonheur (1971)
Vera Beths (vocals and violin), Reinbert de Leeuw (piano)
4:49 AM
Mozart, Wolfgang Amadeus [1756-1791]
Overture to Le Nozze di Figaro
Stavanger Symphony Orchestra, Susanna Mälkki (conductor)
4:54 AM
Handel, Georg Frideric (1685-1759) [ed. Dart]
Sonata (HWV.357) in B flat major
Louise Pellerin (oboe), Dom André Laberge (organ - 1999 Karl Wilhelm at the abbey church Saint-Benoît-du-Lac, Québec, Canada)
5:01 AM
Bach, Johann Sebastian [1685-1750]
Preludio from Partita for solo violin No.3 in E major, BWV.1006
Sigiswald Kuijken (violin)
5:05 AM
Grieg, Edvard Hagerup (1843-1907)
Norwegian Dance No 1 (Op.35) (Allegro marcato)
Bergen Philharmonic Orchestra; Andrew Litton (conductor)
5:11 AM
Grainger, Percy (1882-1961)
Après un rêve (after Fauré)
Leslie Howard (piano)
5:15 AM
Gombert, Nicolas (c.1495-c.1560)
Credo a 8
BBC Singers, Bo Holten (conductor)
5:29 AM
Eybler, Joseph Leopold von [1765-1846]
Symphony in C major
Norwegian Radio Orchestra, Andrew Manze (conductor)
5:53 AM
Ravel, Maurice (1875-1937)
Introduction and Allegro for harp, flute, clarinet and string quartet
Tinka Muradori (flute), Josip Nochta (clarinet), Paula Uršic (harp), Zagreb String Quartet [Josip Klima and Ivan Kuzmic (violins), Ante Zivkovic (viola), Josip Stojanovic (cello)
6:04 AM
Bruch, Max (1838-1920)
Fantasy for Violin and Orchestra with Harp, freely using Scottish Folk Melodies (Op.46)
James Ehnes (violin), Orchestre Symphonique de Montréal, Mario Bernardi (conductor)
6:34 AM
Schumann, Robert (1810-1856)
Waldszenen - 9 pieces for piano (Op.82)
Stefan Bojsten (piano).
Last on
More episodes
Next
You are at the last episode