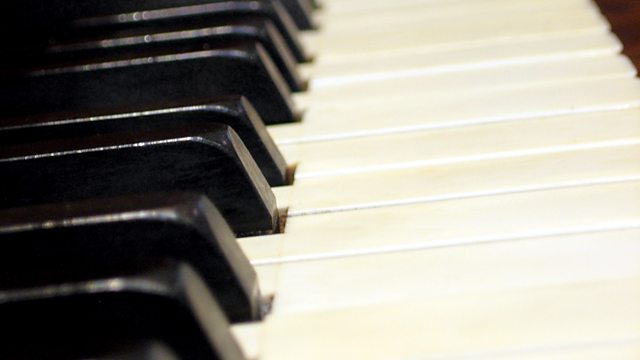 Leonard Elschenbroich, Olena Tokar, Sitkovetsky Trio
Clemency Burton-Hill introduces recordings by the BBC's starry line-up of New Generation Artists, the young musicians Radio 3 believes will be the stars of the future. Today a chance to hear from NGA newcomer, the Ukrainian soprano Olena Tokar, alongside the cellist Leonard Elschenbroich, and his Sitkovetsky Trio.
Rachmaninov: Lilacs
Olena Tokar (soprano), Igor Gryshyn (piano)
Beethoven: Cello Sonata in A, Op 69
Leonard Elschenbroich (cello), Alexei Grynyuk (piano)
Rachmaninov: Daisies; I wait for thee
Olena Tokar (soprano, Igor Gryshyn (piano)
Brahms: Piano Trio in B, Op 8
Sitkovetsky Trio
ENDS.
Last on