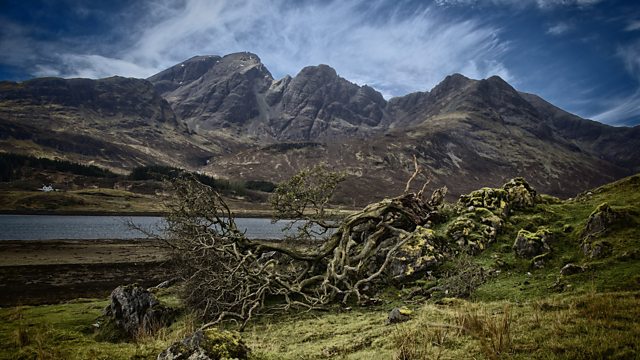 21/12/2013
The Winter Solstice is on Saturday so the Out of Doors team will be bringing light into the darkness of midwinter with a live programme from a secret location on the banks of the River Dee in Aberdeenshire... Including breakfast on a bonfire and some live poetry from Gerry Loose.
Also on the programme...
Thinking local. How the demand for locally-produced food is outstripping supply in many parts of Scotland.
For more than a decade salmon netters have voluntarily agreed not to fish in the spring. As that agreement comes to an end, Euan McIlwraith examines the debate between netters and anglers.
Most conservation bodies in Scotland have a pledge to restore woodland as part of their long-term plans. But is the justification for this based on myth rather than fact?
The farmer selling his produce via a pop-up honesty shop.
Plus, tracking the movements of golden eagle chicks.
And the man who first lifted the Dinnie Stones.
Last on