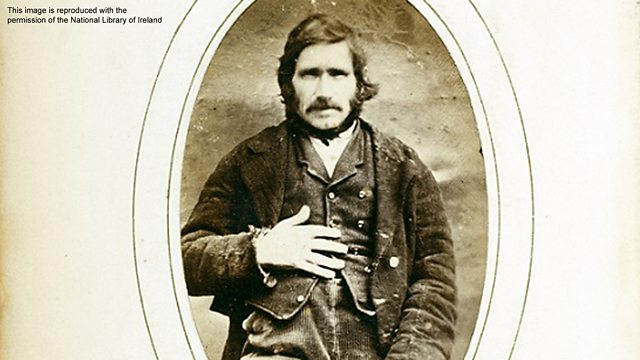 Feall Fuilteach - Scéal Mhaolra Seoighe
The story of Myles Joyce, who was wrongfully accused and hanged 130 years ago for his alleged role in the Maamtrasna Murders. This event horrified the rural community.
Last on
Feall Fuilteach - Scéal Mhaolra Seoighe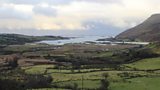 Sa chlár drámaíochta faisnéise seo déanfar scéal Mhaolra Seoighe a nochtadh trí shainanailís, míreanna drámatúla bunaithe ar cháipéisí nua stairiúla agus léargas ó shliochtaigh Sheoigeach Mhám Trasna.
Ba as Mám Trasna é Maolra Seoighe, fear a crochadh 130 bliain ó shin. Ba athair é Maolra Seoighe, céile, feirmeoir agus Gaeilgeoir agus deirtear gurb í a theanga dúchais an ghné ba mhó a ba chúis lena chrochadh sa deireadh thiar thall. I lár oíche  dhorcha in 1882, ba bheag nár dúnmharaíodh clann Sheoigheach uilig, i nDúiche Sheoigheach, ceantar iargúlta tuaithe ar an teorann idir Contae na Gaillimhe agus Contae Mhaigh Eo.  Cúisíodh deichniúr as an choir seo, duine acu siúd ná Maolra Seoighe.  Bhí Maolra ar dhuine de thriúr a crochadh mar gheall ar an eachtra seo.  Ba é an Béarla a bhí mar theanga labhartha an chórais dlí in Éirinn ag an am.  Níor labhair an breitheamh, an giúiré, ná an dlíodóir focal Gaeilge ach ba iad a ghearr píonós an bháis, trí Bhéarla, ar Mhaolra Seoighe, fear nár thuig nó nár labhair focal Béarla.
Labhraíonn mór-uaisle agus maithe na polaitíochta in Éirinn agus Sasana sa chlár seo agus iad ag déanamh cur síos ar fheachtas úr chun cáil Mhaolra Seoighe a shlánú.
 In this docu-drama, Maolra Seoighe's story is unearthed through expert analysis, dramatic reconstructions based on newly unearthed historical documents, and insights from the descendants of the Joyces of Maamtrasna. Maolra Seoighe, a man who is believed to have been hanged unjustly 130 years ago, was originally from Maamtrasna.  Maolra was a father, a husband, a farmer and an Irish language speaker, and it is said to have been his use of his native tongue that was largely at fault for his hanging at the end of the day.
In the middle of a dark night in 1882, almost all of a Joyce family were murdered in Joyce country, a remote rural area on the border between County Galway and Mayo.  Ten people were charged with this crime, one of those was Maolra Seoighe.  Maolra was one of three who were hanged for the murders. Maolra was sentenced to death, with the judge, the jury and the barrister speaking only English and charged with sentencing Maolra Seoighe, a man who didn't understand a word of the English language.
 Key figures from the world of politics in Ireland and England can be heard in this programme describing a new campaign to re-open Maolra Seoighe's case.