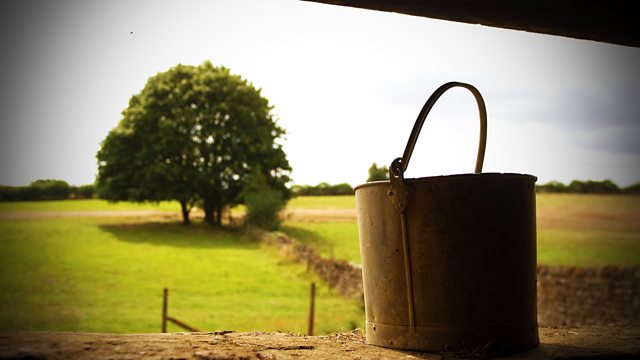 20/12/2013
Eddie manages to persuade Darrell to help him deliver the turkeys, and is encouraged by Darrell's attitude. Darrell even handles some of the transactions. Eddie is proud to see Darrell making an effort.
Susan tells Helen about some of the gossip she heard. According to Alice, Jess's party turned into a fiasco and Jess got emotional when she and Rob started arguing. Unsure of what to say, Helen makes her excuses to leave.
Rob visits Helen at the shop. He's genuinely apologetic that she ended up serving Jess's guests. Helen is cool but her mood relaxes when he tells her what a ghastly evening he had. They share a moment, and feelings between them are palpable. Helen asks when he's going to Hampshire. He tells her it'll be on Christmas Eve. He thanks her for being nice, even though he doesn't deserve it. Helen tells him to have a good break.
Eddie persuades Darrell to go and see Rosa at work. Unimpressed Rosa doesn't want to hear what he's been up to with Eddie. She tells him everyone is talking behind his back and that she isn't his daughter any more. In fact, she wishes he was dead.
Last on
Credits
| Role | Contributor |
| --- | --- |
| Jill Archer | Patricia Greene |
| David Archer | Tim Bentinck |
| Ruth Archer | Felicity Finch |
| Helen Archer | Louiza Patikas |
| Tom Archer | Tom Graham |
| Jennifer Aldridge | Angela Piper |
| Eddie Grundy | Trevor Harrison |
| Emma Grundy | Emerald O'Hanrahan |
| Edward Grundy | Barry Farrimond |
| Neil Carter | Brian Hewlett |
| Susan Carter | Charlotte Martin |
| Caroline Sterling | Sara Coward |
| Leonie Snell | Jasmine Hyde |
| Lynda Snell | Carole Boyd |
| Kirsty Miller | Annabelle Dowler |
| Jess Titchener | Rina Mahoney |
| Rob Titchener | Timothy Watson |
| Rosa Makepeace | Anna Piper |
| Mark | Andrew Frame |
| Writer | Gurpreet Kaur Bhatti |
| Director | Kim Greengrass |
| Producer | Julie Beckett |
| Editor | Julie Beckett |