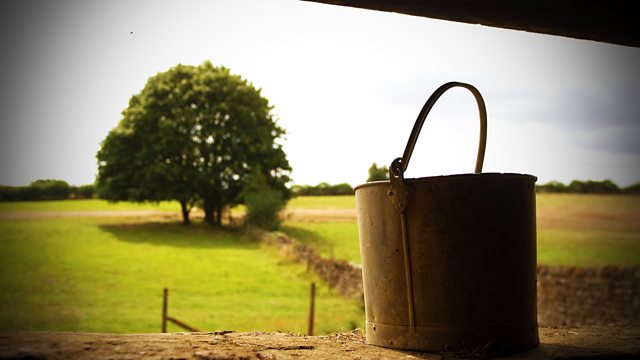 18/12/2013
Jill admires the bracelet David bought Ruth for their anniversary. They discuss the finishing touches to the surprise anniversary party. Jill is nostalgic about her relationship with Phil. She remembers how excited she was the night before their wedding. David and Ruth seem as happy as they were.
Ed and Emma are excited to see the litter of puppies. They are perfect and Ed can't wait for George to come and pick one out. However, the farmer delivers a blow when he tells Ed they won't be able to take one home until after Christmas. First pick has already been promised to another family, and they're away until the new year. Ed isn't happy but the farmer won't break his promise.
Leonie is devising a list of James's personality traits, hoping that might shed some light on their uncertain future. Leonie tries to discuss it with Lynda but she's more interested in getting to the Robin Hood rehearsal on time. Upset Leonie reveals that there's something she hasn't told Lynda - she's pregnant! Leonie hasn't told James, and with the way he's been treating her she doesn't feel the need to. She's not even sure she's going to have the baby.
Last on
Countryside Insights from The Archers