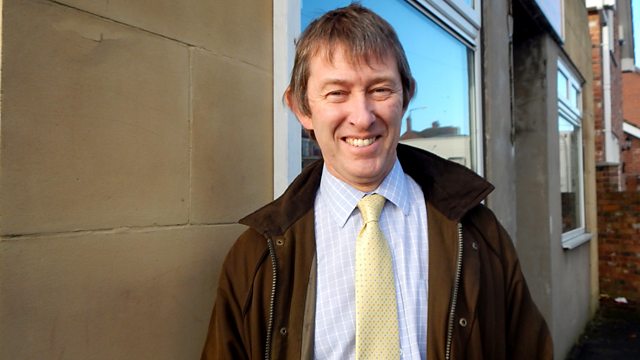 Listen in pop-out player
Alan Dein present's Radio 4's series of documentaries telling out-of-the-ordinary stories from contemporary British life.
In the Sheffield auction room they see it all, from miners' welfare centres, to country manors and repossessed bowling alleys, and whatever state the buildings are in there's nearly always someone willing to bid for them.
The process is largely overseen by Adrian Little, whose own father was a livestock auctioneer. His right hand man is Mohammed Mahroof, whose father came from Pakistan to work in the steel works and had no intention of staying in his rented accommodation where he slept twelve to a room.
Over a four week period viewings take place on a welfare centre in Grimethorpe, a council library in Sheffield and homes in various states of disrepair. That doesn't seem to deter. Scores of people come and dream about the type of home they can make for themselves in this desirable area of the city. Others don't view at all - preferring to turn up at the auction room to snap up anything which can provide them with a rental income or a conversion possibility.
As Mahroof drives round the city he can't resist reciting the value of nearly every building he passes: a habit he clearly inherits from his Dad. And for those in Grimethorpe, the auction represents the end of the days of community provision. Dot watches developers peer and poke their way round the galleried rooms: all of them want to bulldoze the site and erect flats in place of the meeting spaces she remembers from the miner's strike: 'it's sad to see these buildings lost to us,' she says, 'but that's the way it is - the old times have gone for good.'
Producer/reporter: Sue Mitchell.
Last on
The auctioneer in action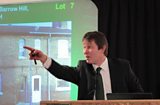 Part of the auction team Mohammed Maroof