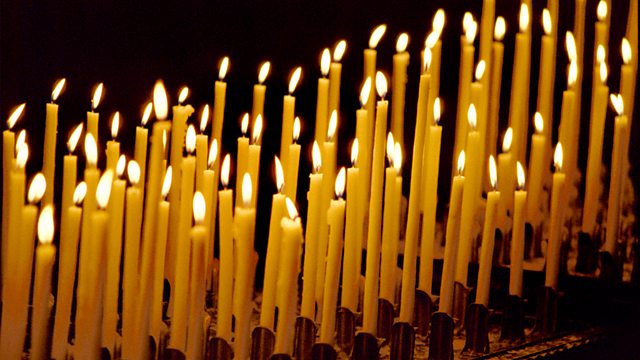 18/12/2013
A spiritual comment and prayer to begin the day with Father Eugene O'Neill.
Last on
Script
GOOD MORNING<?xml:namespace prefix = o ns = "urn:schemas-microsoft-com:office:office" />
At the end of an epic day hiking in the Italian Alps this summer, I arrived at the home of a local family for dinner and I thought I'd woken up in a movie: four generations around a huge table and, at its head, granny  smiling and talking and constantly reaching us more.
That table said something powerful about the strengths of Mediterranean societies – hospitality to strangers, yes; but, more than that, about how they keep the elderly at the heart of families and daily life.
And it was then that I understood the question I once heard Italian visitors to London ask: "it's a great city: but where are all the old people?  What do you do with them?"
Where are all the old people? 
The answer increasingly is: at home, in solitude, dying of loneliness.
That's not an exaggeration.
One quarter of the population is over sixty.  More than half of people over seventy five live alone.  More than five million old people say that television is their only companion and live in what Age UK calls "intense loneliness".
And yet for many of my generation and the generations below me there is a temptation to see the old purely in terms of  crisis and as their needs increase consider them simply a burden.
Such thoughts need to be challenged vigorously.  Not to do so, is to betray the generation who rebuilt the world after the war; who gave us life and prosperity; who changed our nappies and brought us to the park; who decorated the tree for us at Christmas.
They're not a burden.  They're the foundation. 
Father of all, O come and save us with your mighty power: open our eyes to the greatest source of wisdom we have; may we honour those who are old and never break the chain of memory that gives families and society great strength.
AMEN