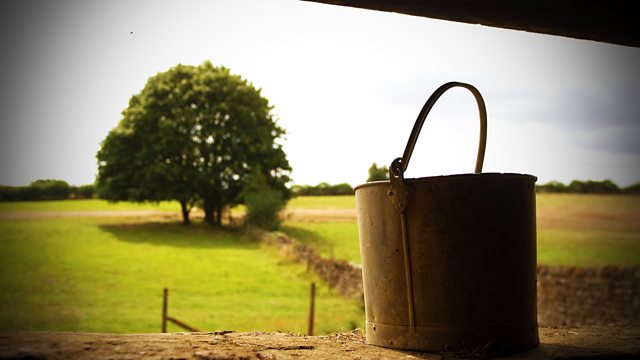 17/12/2013
Jess is in Ambridge Organics finalising her party order. She takes great interest in Helen's cheese and Helen is grateful when Kirsty is able to take over. Helen just wants to be as far away as possible from Jess and Rob's domestic bliss.
At the start of their night out, Helen and Kirsty bump into Jess. Jess is uber-friendly with them both and Helen is glad to get away from her.
Ed thinks he might have found a new puppy for George. Emma is delighted and really appreciates the hard work Ed's put into finding this litter. She can't wait to go and see the puppies.
Ed finds an unexpected lodger in the cider shed. Darrell is in a terrible way. Eddie quickly brings blankets and a heater. He's determined to get Darrell into the house. Darrell is grateful for their help but doesn't want to impose and is adamant he'd rather be on his own in the shed.
Ed and Eddie get on with the last lot of turkeys. They discuss Darrell, and what they can do to help him. Eddie is determined that he won't turn his back on Darrell.
Last on