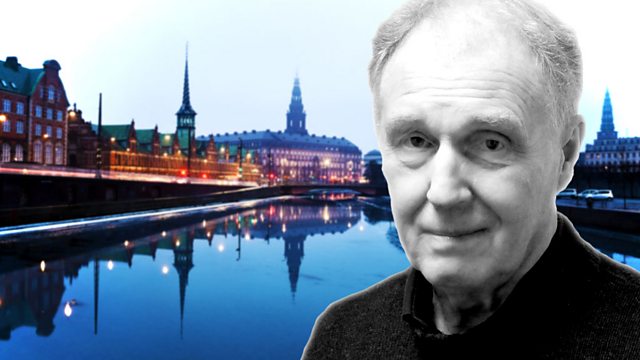 DR, Denmark's national broadcaster and producers of 'Borgen', originally commissioned this thriller to run alongside the first series of their acclaimed political drama. Hans Gammelgaard, Private Secretary in the Ministry of the Environment, is seeking approval for the controlled use of genetically modified crops by Danish farmers. He expected opposition but not from unseen enemies prepared to go to any lengths in pursuit of their own agenda. By Tommy Bredsted, Joan Rang Christensen and Rum Malmros, in an English version by Joy Wilkinson.
This radio spin-off is set against the backdrop of the first series of the television drama, when Birgitte Nyborg became the country's new prime minister. Both series have at their centre the Danish parliament, nicknamed Borgen - 'the castle'. While the TV drama focuses on politicians, the radio drama is set in the world of the civil service. Both share the same soundtrack composed by Halfdan E.
Part 2
Grandson Nick forces Hans to pick himself up after being sacked, and they join forces with cynical journalist, Jan Gleerup, to find out who has been pushing commercial interests in the GMO debate in Borgen. And then the threatening phone calls start....
Director ..... Polly Thomas
Sound designer ..... Nigel Lewis
PC ..... Willa King
A BBC Cymru/Wales production for BBC Radio 4.
Last on
Producer/Director Anders Lundorph reveals how the radio adaptation came about.
Credits
| Role | Contributor |
| --- | --- |
| Hans Gammelgaard | Tim Pigott-Smith |
| Edel | Pippa Haywood |
| Nick | Will Howard |
| Jan Gleerup | Tom Goodman-Hill |
| Suzanne | Katherine Dow Blyton |
| Anne | Carolyn Pickles |
| Tom Nielson | Danny Sapani |
| DP | Tony Gardner |
| Actor | Georgie Fuller |
| Actor | Joel MacCormack |
| Actor | Harry Jardine |
| Director | Anders Lundorph |
| Producer | Anders Lundorph |
| Writer | Tommy Bredsted |
| Writer | Joan Rang Christensen |
| Writer | Rum Malmros |