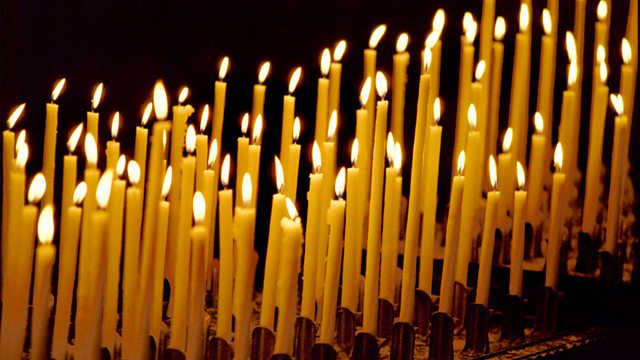 17/12/2013
A spiritual comment and prayer to begin the day with Father Eugene O'Neill.
Last on
Script
GOOD MORNING
Today marks a shift in emphasis in the Advent prayer of many Christians.  Until yesterday, the Second Coming of Jesus at the end of time was the focus; from today, the Child of Bethlehem takes centre stage.  And I can't help thinking about other children.
Children who do suffer, maybe from neglect or a total lack of love. Children without helpful parental examples. Children who go hungry or suffer abuse of various kinds. Damaged children who need and will continue to need much help.
As each of us prepares to accept a longer working life, greater pension contributions and less back from the state – there will be a temptation for comment to become polarized around stereotypes.
But let's remember that behind each stereotypes is a real person with not enough to eat, or not enough money to keep warm.
Perhaps emerging from a family where successive generations have been unable to cope – often through a struggle with mental illness.
A teacher told me once about finding two children in the early 1970s sitting on their home doorstep in the snow with a blanket round them drinking tea from a jam jar.  She never forgot their names.  Nor did I, because, by chance, decades later I met both in psychiatric care.
Maybe the poor don't climb up chimneys anymore, but there are people who will never be able to pick themselves up by their own bootstraps.
While we count the pennies so that the billions might take care of themselves, let's not forget that.
O Most High, as we prepare to greet the Child of Bethlehem, teach us compassion for others; give us a sense of personal blessing for the gifts we have received often by chance; and the humility to realise – "there but for the grace of God, go I."
AMEN