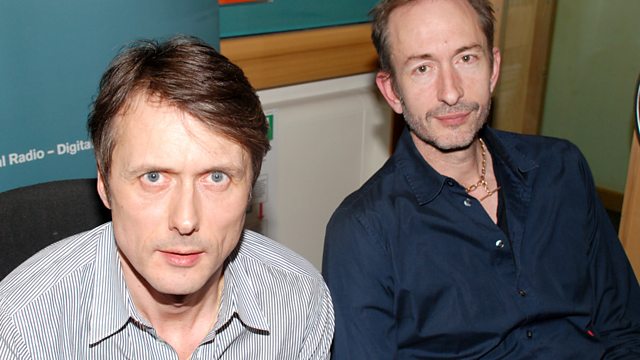 Suede
Frontman Brett Anderson and Bass guitarist Mat Osman from Suede present an hour of their favourite music, which includes tracks from Black Sabbath, Interpol, Ultravox, Toy and The Walker Brothers.
Suede formed in London in 1989 and by 1992 were attracting much attention from the music press, some lauding them as 'The best new band in Britain'. Their self titled debut album came out the following year and topped the chart. It went on to win the Mercury Music Prize. Although guitarist Bernard Butler left during the recording of their 2nd album, they maintained a highly successful career though their next 3 albums. By the time of their 5th album A New Morning in 2002, their star had waned and the album was a commercial disappointment. They disbanded the following year.
They reformed in 2010 for a series of live performances, which eventually led to a new album Bloodsports earlier this year.
Last on