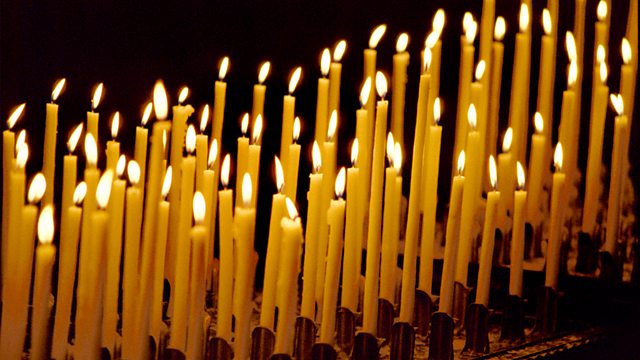 16/12/2013
A spiritual comment and prayer to begin the day with Father Eugene O'Neill.
Last on
Script
GOOD MORNING<?xml:namespace prefix = o ns = "urn:schemas-microsoft-com:office:office" />
On this day in different years, two marvels of engineering skill were inaugurated at Heathrow airport: in 1955, a huge new terminal; in 1977, a tube link to central London.
Both feats recalled for me the tradition in Canada for every newly-qualified engineer to receive a small iron ring... 
It's worn on the little finger of the hand they write with…
Not as a piece of jewellery – but as a reminder of the obligations they undertake.
Tradition maintains that each ring is made from a piece of The Quebec Bridge which collapsed in 1907 due to poor design.
And, every time a Canadian engineer looks at the iron ring on their writing hand, they are reminded of the impact they can have on the lives of others.
When I surfed the net,  I found out that Canadian engineers do receive a ring - but the bit about the collapsed bridge providing its metal is a myth.
However, like all myths, it conveys a deeper truth:
The responsibilities we carry in our daily lives; and its fragility.
Maybe not the weight of those who wear an engineer's ring - but the capacity each of us has to make a daily impact on others.
At a reunion of school friends recently, we talked of the people who had the greatest influence on us… and agreed that most of them probably don't know it.
Sometimes it's easy to feel that your life makes no difference unless the influence is obvious or public.
The truth is: it can – and almost certainly does. 
Sustainer of the Universe, give each of us – your masterpieces of creation – a deeper sense of our capacity for good – even though the impact is often invisible to us, wielded without our thinking and in the smallest things; and guide the hands of all who design and build, transport and travel today.
AMEN