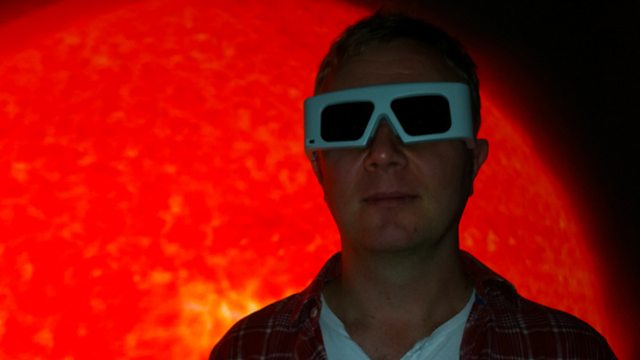 17/12/2013
Adam Walton looks back at some of the science highlights of 2013, from the rise of the Raspberry Pi to diseases affecting trees in Wales.
Last on
Science Cafe Review of the Year 2013
Adam Walton chooses his favourite snippets from this year's programmes. They include the segment where Stephen Hawking was described as "the Princess Diana" of Science, because he brought science to the masses, and the moment Adam was rendered speechless due to some loud buzzing in his ear.
There's a re-run on the infamous 'bumometer', an ingenious tagging device invented in Swansea and used on mammals and birds, and Adam's brave testing of chocolate in the freezing cold.