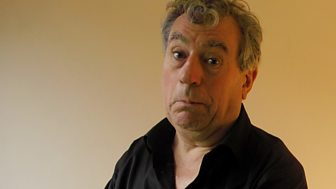 Terry Jones's Fairy Tales
The beautifully silly stories of magic and adventure by Monty Python's Terry Jones are brought to life by some of Wales's best-loved voices, including Terry Jones himself. Directed by Helen Perry
On demand
This programme is not currently available on BBC iPlayer Radio
On radio
There are no upcoming broadcasts of this programme
Last on
Christmas Day 2013 17:00
BBC Radio Wales
Once Upon a Time...
... hundreds of years ago, in a land far far away, there once was a beast with a thousand teeth, and a fairy who could only take one step, and a terrible monster, and a goblin who pretended to be a man named Tim... 
The beautifully silly Fairy Tales of Monty Python's Terry Jones are brought to life by some of Wales' best loved voices: Torchwood's Eve Myles, The One Show presenter Alex Jones, DJ Huw Stephens, comedian Griff Rhys Jones, and  Terry Jones himself.
The stories compliment National Theatre Wales' Christmas extravaganza Silly Kings at Cardiff Castle.