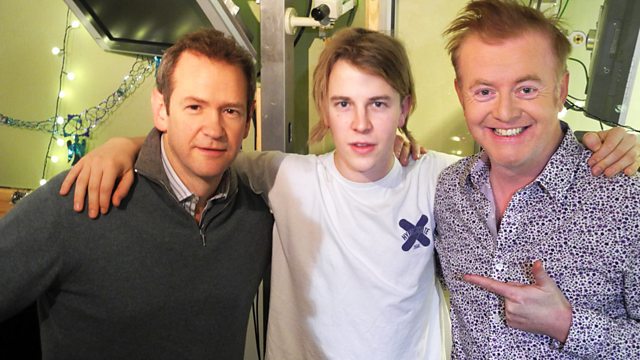 Alexander Armstrong and Tom Odell
Chris and his Breakfast Team elves bring that festive feeling to your mornings, with Pointless host Alexander Armstrong and live Christmas tunes from Tom Odell!
Last on
Pause For Thought: Christopher Jamison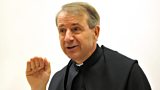 Pause For Thought :
From Benedictine Monk, Father Christopher Jamison:
It may be Christmas in the shops but our Advent calendars remind us that it isn't Christmas yet. 'O come o come Emmanuel' goes the carol, sung especially in the week before Christmas. This carol asks God to come and set people free from tyranny, to cheer them up by bringing light into darkness and to open hearts that are closed. These are all things that people long to have in their lives: freedom, light, openness. This beautiful Advent carol invites people to express what they truly long for and to believe that in the birth of Jesus all these longings are met. But people's deepest longings are often hidden by the necessities of daily life. So I want to be more loving and caring to others, but to be honest, my day-to-day concerns are more about eating, shopping, doing my job and getting some exercise. So this year when I sing 'O come o come Emmanuel' I'm asking God to help me to be loving even when I'm doing these more mundane daily activities, so they can become an expression of that desire to be more loving. But that's so hard to do in practice isn't it?  I think that's one reason why it's tempting to make Xmas a once a year attempt at peace and good will. Most of us can just about manage peace on earth for a day. But if I take Advent to heart, then this coming week, when I catch myself being selfish, or the mundane things in life start taking over, I'll shout out to God: come and set me free, come and bring light, come and open my heart. Then Xmas day becomes not a once a year attempt to be good, it becomes the climax of my deepest longing, a new beginning of loving and being loved.
Today's Most Popular Tracks
Most added tracks from this show