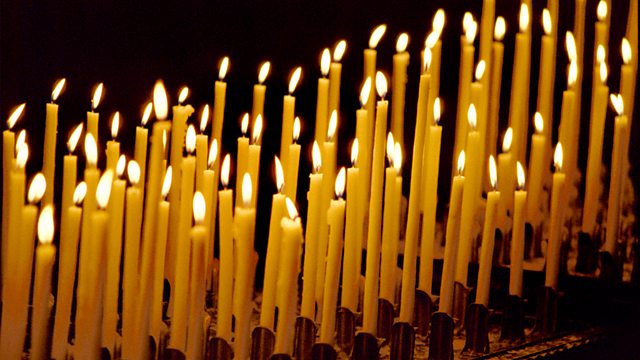 06/12/2013
A spiritual comment, prayer and tribute to Nelson Mandela with Andrew Graystone.
Last on
Andrew Graystone
Nelson Mandela, the lawyer, freedom fighter, prisoner, president and world leader, has died.<?xml:namespace prefix = o ns = "urn:schemas-microsoft-com:office:office" /> 
It's not only Mandela's determination to defeat the injustice of apartheid that marked him out as a world statesman.  Through his long years of imprisonment and the difficult path through which he led his country, his personal charisma, his lack of bitterness and his capacity for hope lit up the way ahead for those around him.  "Two roads lead to a beautiful South Africa," he said. "They could be called Goodness and Forgiveness."  
So Mandela's life is an inspiration to all of us who care about freedom and justice.  Even liberty, power and personal advantage are not enough.  "To be free" he said, "is not merely to cast off one's chains, but to live in a way that respects and enhances the freedom of others."
So Almighty God, we give you thanks for the life and work of 
Nelson Rolihlahla Mandela.     [Xo-li-la-la]
Nkosi, sikelel' iAfrika; God bless Africa and grant to Mandela's beautiful and fertile country peace between friends and peace between strangers. 
And taking inspiration from Mandela's wisdom, passion and courage
we pray for ourselves. 
May our mouths speak for justice,
may our hands work for justice,
but more than any of those,
may our heart and soul long for justice,
until your will is done on earth as it is in heaven.
Amen.