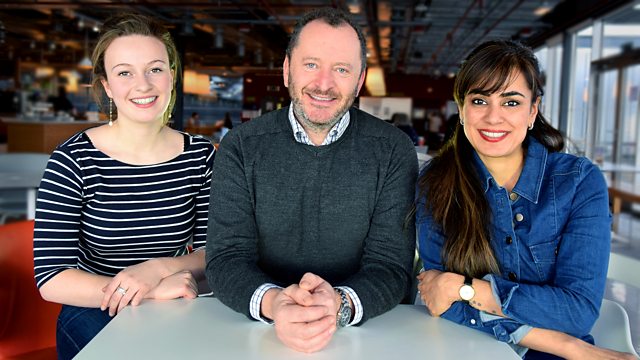 20/12/2013
Clare English and the team continue the festive theme this month with lots of foodie inspiration and ideas, inviting a whole host of cooks and chefs to share their family's Christmas culinary traditions...
Chef Neil Forbes cooks breast of duck with bacon, button onions, roots, mixed spice and orange plus sprouts with mushrooms, apple, sage and chestnuts.
Food blogger Claire Jessiman (Foodie Quine) shows Dan Holland how to make candy cane bark, a simple but impressive, home-made, edible Christmas present - ideal for adults or children!
Chef Marie-Claire James talks about Christmas in her household and reveal a few intriguing family recipe ideas.
Clare English learns how to make traditional and contemporary Christmas cocktails - both alcoholic and non-alcoholic ones - using ingredients we might all typically have at home.
Last on