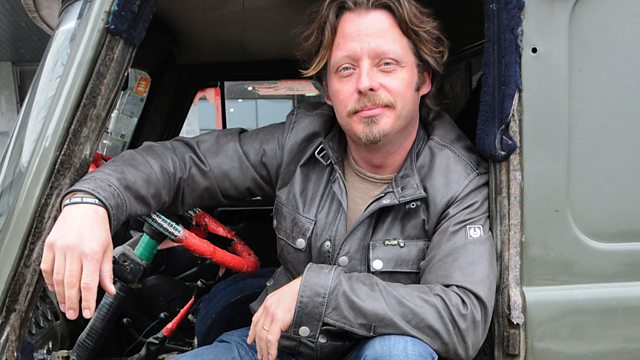 17/12/2013
Charley Boorman and Russ Malkin talk about the DVD release of Charley Boorman's America - which saw them biking 5000 miles across the country, and meeting some of the cast of Deliverance, the film directed by Charley's Dad which gave the actor his very first screen appearance.
Janice finds out why one Edinburgh theatre company is bucking the trend for cheerful Christmas shows to put on a new, visceral production of Trainspotting - bringing the original stage play back to Leith.
Plus spotting trends in more traditional Christmas theatre: pantomime expert Simon Sladen has created a National Database of Pantomime Performance. He and veteran panto star Jimmy Chisholm discuss the decline of the principal boy and the continuing popularity of dames.
Andrew Lang was a 19th century Scottish writer who collected fairy tales. As the Folio Society publishes a new edition of his Fairy Books, Kate Bernheimer explains why they continue to cast a spell.
Matthew Wainwright is an artist with one of the best job titles in the world - he's a full time Google Doodler (he created that amazing Doctor Who 50th anniversary Doodle). He talks about creating artwork for one of the world's most visited webpages.
And as the Year of Natural Scotland draws to a close; two artists who have had residencies taking in the great outdoors compare their experiences.
Last on